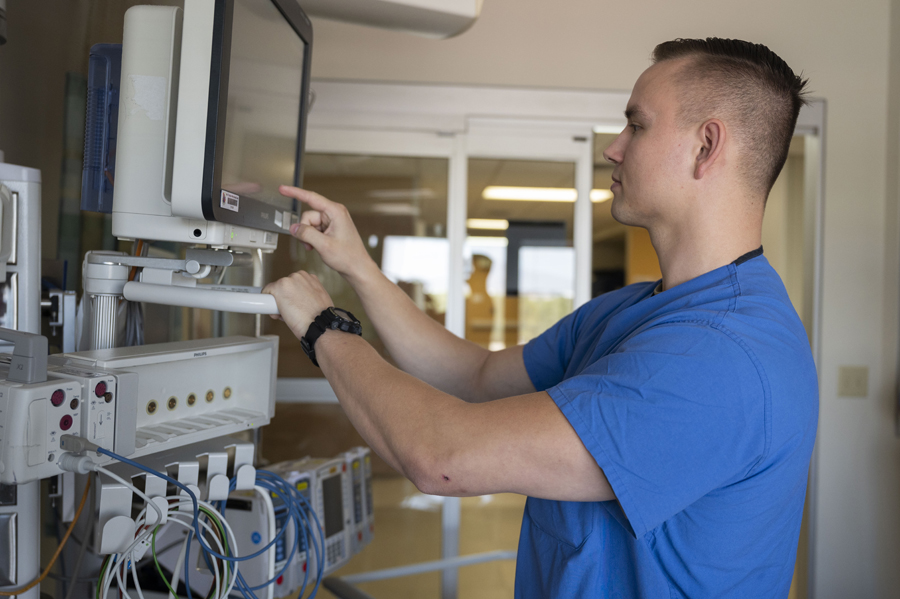 "Future conflict will never look like wars of the past, and that is why we have to get after building multi-capable, strategically-minded Airmen today, so they can compete, deter, and win tomorrow," said Chief Master Sgt. of the Air Force JoAnne S. Bass.
In future conflicts, medical evacuation could be challenging, medical personnel need to be capable of delivering essential care in austere environments for extended periods of time.
The 99th Medical Group's Currency Training Program was created to provide U.S. Air Force medical personnel with the training and skill set needed to provide adequate and efficient care down range. Training they would not otherwise receive due to the emphasis on out-patient care at their home station.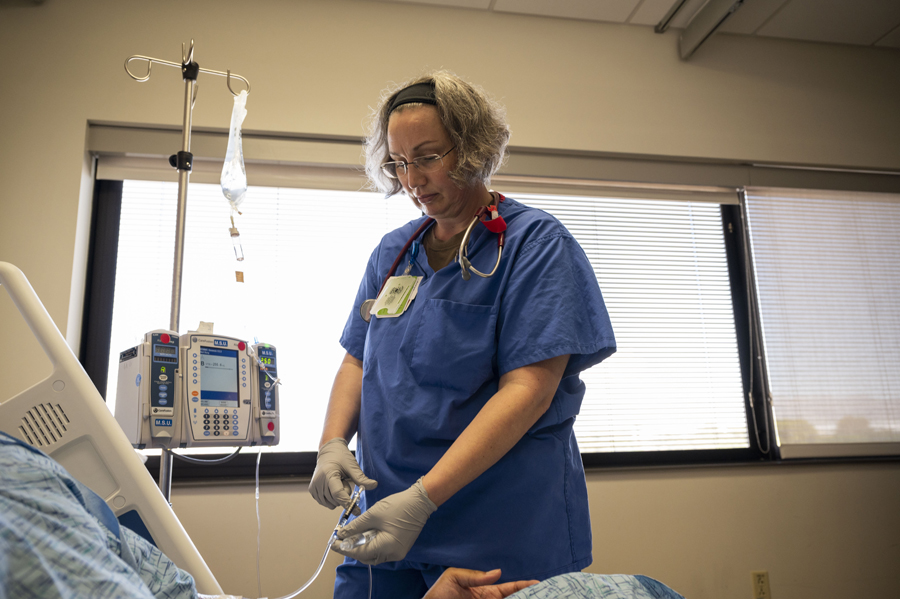 "Participating in this program at Nellis provides us with a practical, hands-on experience mirroring what we might face in downrange scenarios," said Staff Sgt. Katlyn Hall, medical technician assigned to the 56th Operational Medical Readiness Squadron, Luke Air Force Base, Ariz.
Due to civilian patients being treated in MOMMC's Emergency Department, CTP participants gain increased exposure to opportunities for honing the vital life-saving skills.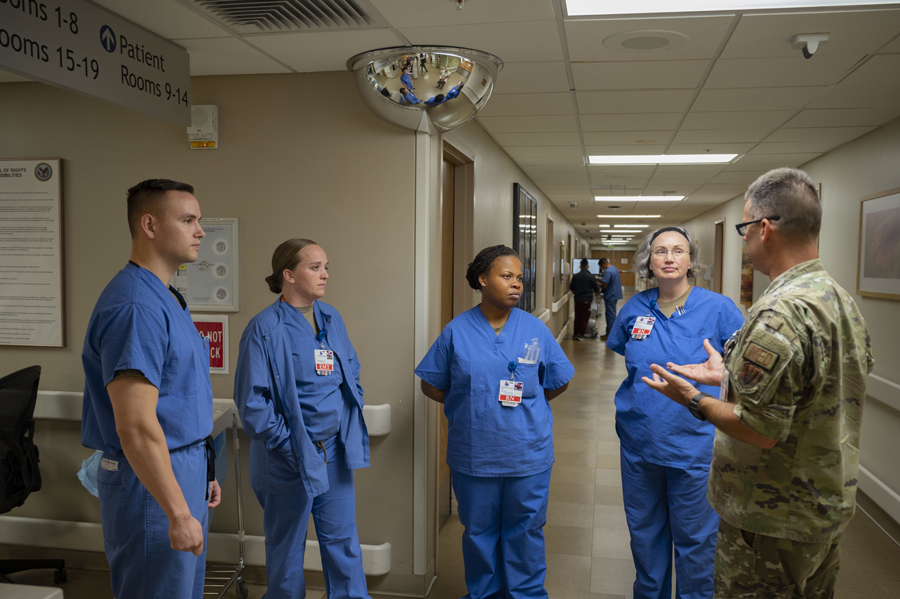 "After arriving at Nellis training, CTP participants immediately immerse themselves in hands-on training across various departments of the Mike O'Callaghan Military Medical Center, including medical surgery, the post-anesthesia care unit, and the emergency department," said Col. Roy Louque, 99th MDG in-patient surgical squadron master clinician.
The Air Force Medical Service has identified the need for medical personnel to undergo 144 hours of annual in-patient medical training, in preparation for operational deployment. Members attending the CTP receive a majority of those hours in just two-weeks.
The 99th MDG's Currency Training Program reflects the commitment of U.S. Air Force medical personnel to adapt and excel in austere environments, as emphasized by Chief Master Sgt. of the Air Force JoAnne S. Bass.