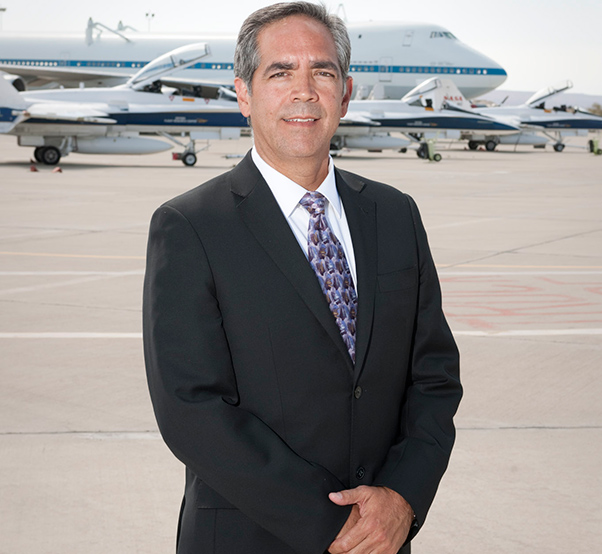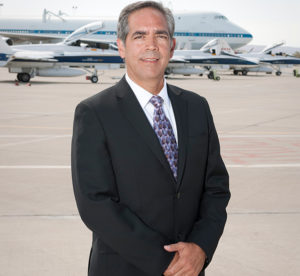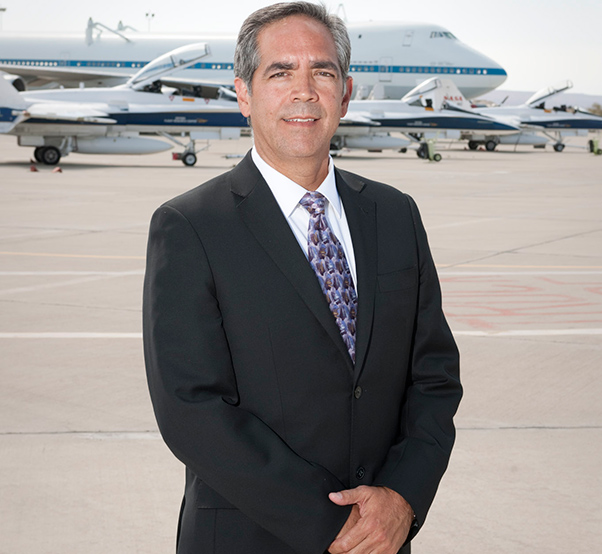 David D. McBride, director of NASA's Armstrong Flight Research Center at Edwards, will present an update on aerospace research at the 44th annual Antelope Valley Business Outlook Conference at the AV Fairgrounds in Lancaster, Feb. 26.
Joining other speakers representing Edwards AFB and Mojave Air and Spaceport, McBride is expected to bring the day-long conferences latest information on NASA's key programs and projects.
McBride oversees management, strategy, and operations at NASA Armstrong, one of 10 field centers of the National Aeronautics and Space Administration.  He was appointed director on Jan. 4, 2010, having served as acting director since April 2009.
NASA Armstrong is the agency's lead center for atmospheric flight research, operations, and testing, and continues to accelerate advances in science, technology and exploration to enhance knowledge, education, innovation, economic vitality, and stewardship of Earth.
Armstrong supports the agency by providing flight research and development for NASA aeronautics, and global flight operations and development for NASA science in support of astrophysics and earth science.  Armstrong supports the agency's human space flight and space technology efforts through atmospheric flight validation of space flight technologies. 
During his tenure as director, the center has achieved full operational capability with the highly modified B-747 Stratospheric Observatory for Infrared Astronomy (SOFIA), completed flight evaluation of the X-48B/C hybrid wing body experimental aircraft, transitioned NASA's Global Hawk unmanned aircraft to science operations, and demonstrated the NASA Orion spacecraft's Launch Abort System.
McBride's prior management assignments at NASA Armstrong include serving as deputy center director and associate director for programs, overseeing the complete portfolio of center projects supporting Exploration, Science, and Aeronautics.
He also was program manager for NASA's Flight Research Program. The Flight Research Program conducted flight research and discovery that expanded aerospace knowledge and capabilities – activities included the record-breaking flight of the solar-powered Helios aircraft to over 96,000 feet, flight of the X-53 Active Aeroelastic Wing flight research project, and the revolutionary Intelligent Flight Control System, which demonstrated adaptive neural network flight control systems.
McBride's prior technical assignments include serving as chief engineer for the X-33 Extended Test Range, and lead flight systems engineer for the multinational X-31 and X-29 experimental flight research programs and Armstrong's F/A-18 Systems Research Aircraft.
McBride worked in the private sector from 1993 through 1998, serving as executive vice president and chief information officer of McBride and Associates, Inc., in Albuquerque, N.M.
McBride began his NASA career as a cooperative education student in 1982, specializing in digital flight control systems analysis. He earned a Bachelor of Science in electrical engineering from the University of New Mexico in 1985 and an executive Master of Business Administration from the University of New Mexico in 1998.
Tickets for the Business Outlook Conference are available by calling the Antelope Valley Board of Trade office at 661-947-9033 or by visiting the board's website www.avbot.org and filling out the registration form. Reservations are required as tickets will not be available at the door.