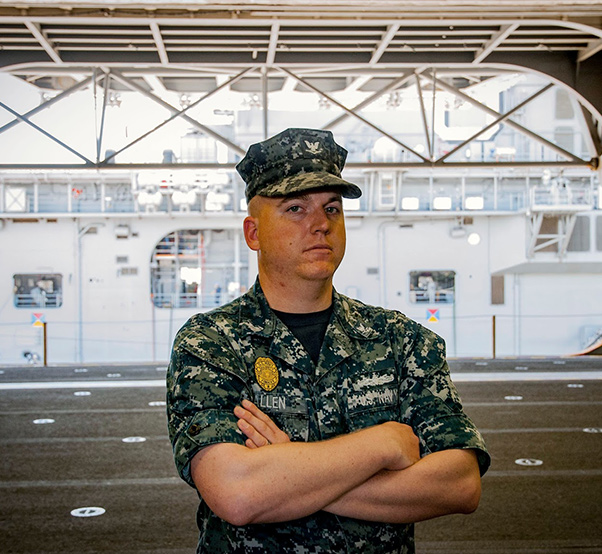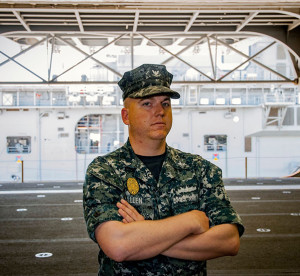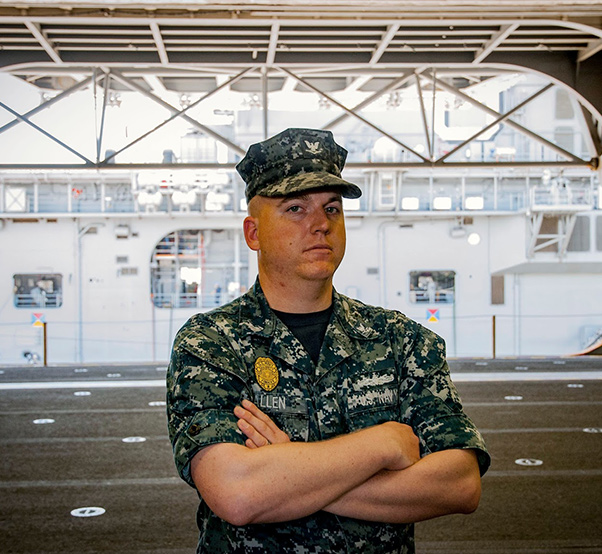 A 2007 Lancaster High School Graduate and Lancaster, Calif., native is playing a key role in supporting the newest and largest amphibious warship in the Navy.
Petty Officer 3rd Class Charles Allen, is a ship's serviceman serving aboard USS America (LHA 6), based in San Diego, California. America is the fourth warship to be named for the United States.
As a ship's serviceman, Allen is responsible for maintaining the day-today living standard for the crew to ensure the morale remains at a high level at all times.
"My job is very unique because I get to order the necessities needed for the entire crew," said Allen. "This is great because I get to interact and build relationships with people from a variety of backgrounds."
America is equipped with a fuel-efficient hybrid electric propulsion system, which is an energy initiative designed to increase range, endurance and longer deployments enhancing America's combat capability. It's 844 feet long and 106 feet wide and weighs nearly 45,000 tons, with two gas turbine engines that push the ship through water at more than 22 knots.
Her mission is to support a wide spectrum of military operations and missions, including putting Marines ashore for combat operations, launching air strikes, keeping sea lanes free and open for the movement of global commerce, and delivering humanitarian aid following a disaster like the typhoon that devastated the Philippines in 2013.
As a member of the U.S. Navy's finest warships, Allen said he and other Sailors are proud to be part of most capable amphibious force in the world
"Unlike most ships, this ship isn't named after a state, person or battle but named after the country as a whole which means, we are held to a higher standard and it's an absolute honor to meet that standard," said Allen.
Sailors' jobs are highly varied on America, according to Navy officials. Their job includes keeping all parts of the ship running smoothly–this includes everything from maintaining aircrafts and engines, processing paperwork, to handling weapons, and flying the aircraft.
Serving in the Navy, Allen is learning about being a more responsible leader, Sailor and person through handling numerous responsibilities.
"It's taught me great patience, values and how to appreciate the little things in life that most people take for granted," said Allen.