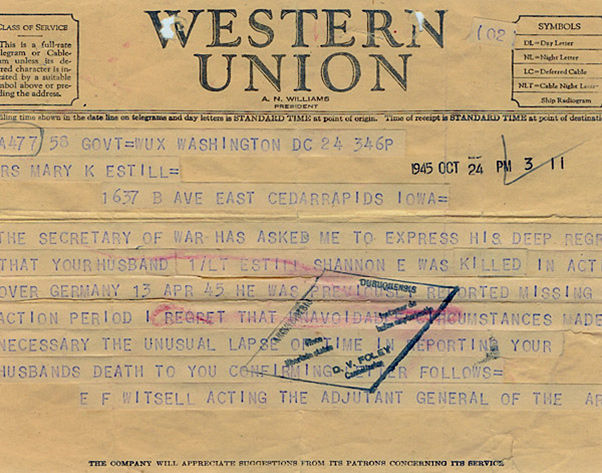 The imaginary friend
As past president and director of the P-38 National Association, I've had the opportunity to meet incredible people and hear incredible stories. This past weekend, opportunities I had to be part of some Veterans Day programs got me to thinking of what story I would like to share to bring home the message of why we stop on Nov. 11 and remember our veterans. A chance meeting with a member of the P-38 National gave me this story to share.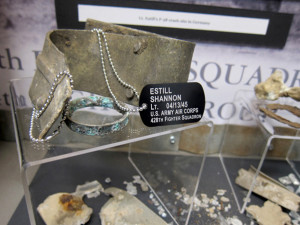 Dr. Sharon Estill Taylor was born in 1944 to Lt. Shannon and Mary Estill. On the day of her birth, her dad was flying combat with the 474th Fighter Group in Europe flying a P-38 Lightning. Estill, born and raised in Cedar Rapids, Iowa, had answered his nation's call and joined the Army Air Corps. He made his way through his flight training and spent his last stateside assignment flying training missions from Van Nuys, Calif., over the High Desert we now call home here in the Antelope Valley. Little did he know that when that training came to an end and he shipped out that he would not touch American soil again until the 1990s, when his baby girl would bring him home.
On April 13, 1945, he was on a routine search and destroy mission of ground targets in eastern Germany It turned into anything but routine when a hidden German anti-aircraft gun tracked Estill's plane across the sky and brought a quick end to the plane — and Shannon. A beloved member of his fighter group, the husband and father would crash in the German countryside and for decades was listed as a pilot who was just swallowed up by the war and never found. He was an MIA with no final resting place.
Growing up, Sharon Estill always had an imaginary friend who would sit at her tea parties and play with her in the back yard, as she lived adventures and discovered life. Sharon's friend was the dad she never met, but in a way she knew him very well, for the family members and pilots who flew with him shared so many stories of him that he always seemed just a shadow away. As Sharon grew up, he was always right there in her thoughts. One day the thoughts would turn into words on the pages of letters when Sharon's grandmother handed over the love letters between her mom and dad, written during the war. This gift gave her life new meaning but also something else: clues. Her father's missions, and where he may have been flying on that fateful day. She wondered, "Could it be possible to go and find my Dad?"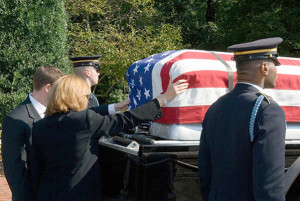 In 1987 Ronald Reagan delivered his famous speech in West Germany addressing the leader of the Soviet Union, to "tear down this wall" and unite a divided Germany.
In 1989, East Germany opened up to Americans for travel and Sharon saw a window opening for her as well. In the 1990s, she started the process that would have her in the German countryside looking for her imaginary friend — her father. Working with historians, aviation archeologists and locals who had lived there in World War II, the day came when the daughter was in the sacred place where her father's mortal life ended and his life as her imaginary friend began. Excavating the site, it wasn't long before her father's remains were on their way to JPC to be identified. With much pride, Sharon shared her DNA so that the imaginary friend could now become her long lost father.
The sound of wagon wheels and horses' hooves echoed among the white headstones of Arlington as Sharon followed them to her father's final resting place among the heroes of our nation. The love of a daughter for the father she never knew except as that imaginary friend she turned to in her life so many times was now safely home and among the people that loved him.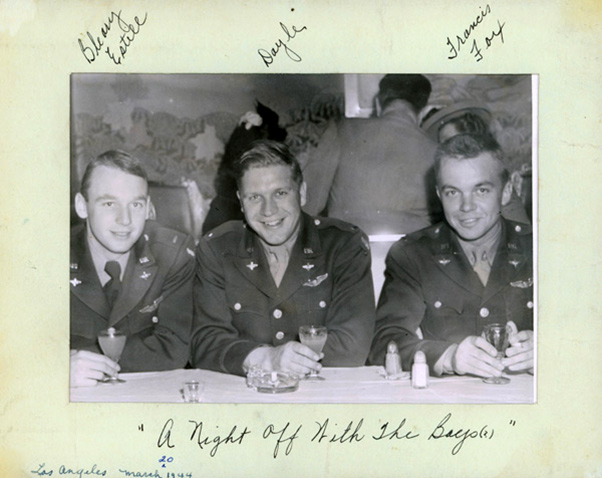 America never leaves behind a fallen soldier, Sharon has shown us all that on Veterans Day and Memorial Day, we must never forget the cost not only to the soldier but the families left behind and that the love for the veteran, and in her case her father, must inspire us all to a quest to do right by all the men and women who put on the uniform of the United States of America.
God Bless all our men and women in uniform past and present and until next time, Bob out …