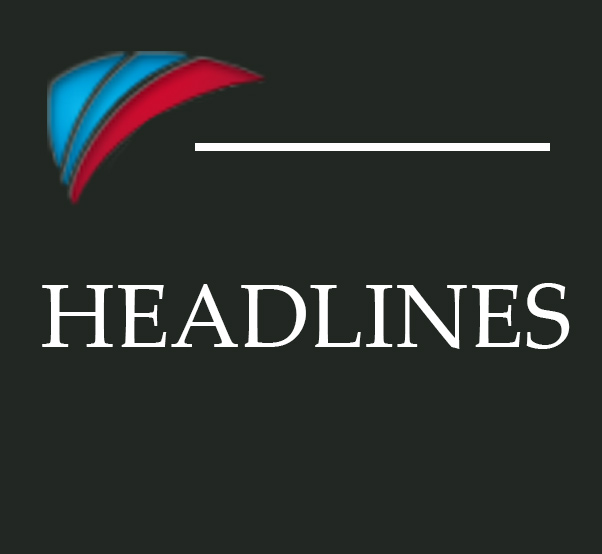 News
U.S. Navy assisting 2 tankers targeted in Gulf of Oman-
Two oil tankers near the strategic Strait of Hormuz were reportedly attacked on June 13, an assault that left one ablaze and adrift as sailors were evacuated from both vessels and the U.S. Navy rushed to assist amid heightened tensions between Washington and Tehran.

It's not 'Fort Trump,' but a U.S. division headquarters heading to Poland-
Poland won't be getting a U.S. base in its country any time soon, despite lobbying efforts, but the U.S. has agreed to send more troops and unmanned aerial vehicles to help defend the ally against potential Russian incursion.

US intelligence officials and satellite photos detail Russian military buildup on Crimea-
Russia has added troops, aircraft, and weapons to Ukraine's Crimean peninsula in what amounts to a "significant" buildup of forces over the past 18 months, according to U.S. intelligence officials, observers, and new satellite photos that reveal the locations of new S-400 air defense systems and improvements to Soviet-era bases.


Business
Spain's military still has eyes for the F-35 despite European fighter push-
The Spanish navy and air force are still interested in the American F-35 fighter jet, even though the government is about to join a Franco-German program to develop a new European plane.

Heckler & Koch — maker of the Marine Corps M27 — is in dire straits-
For decades, German arms giant Heckler & Koch has served as the gold standard for military and civilian weapons manufacturing — building revolutionary and oftentimes game-changing rifles, machine guns, grenade launchers, submachine guns and pistols for a variety of customers including special operations forces, conventional infantry units and law enforcement agencies.

SOCOM wants a new armor piercing sniper bullet. Here's one option engineers are developing-
As the U.S. military shifts its focus back to fighting more traditional, near-peer adversaries like Russian or Chinese troops, the services are building out plans to revamp their gear to deal with better-equipped forces backed by money and technology from world powers.

Defense abuses like 9,400 percent markup on parts targeted in new bill-
Defense contracting abuses the Pentagon says are "gouging" U.S. taxpayers are being targeted in proposed amendments to the $733 billion defense bill working its way through Congress.

Northrop Grumman awarded $958M contract for radar system-
The Marine Corps awarded Northrop Grumman a $958 million contract for an advanced radar system that will aid in air defense.


Defense
Lawmakers push, pull over $750B defense policy bill NDAA top line at HASC markup-
Partisan sparring over the size of the defense budget marked the House Armed Services Committee's debate of its annual policy bill June 12, highlighting the headwinds faced by the legislation.

Will Congress force gender integration at Marine Corps boot camp?-
A House panel would require Marine Corps officials to integrate women into recruit training at Parris Island, S.C., within five years and at Marine Corps Recruit Depot San Diego within eight years under draft legislation advanced June 12.

America's current war plans for China, Russia will not work, new report says-
The Pentagon's plans to develop weapons and strategies to penetrate Russian or Chinese complex defense networks are a waste of time and could lead to the defeat of U.S. military forces on the future battlefield, according to a new report from the Center for a New American Security.

DOD needs to do more to deal with climate change impact on bases says new report-
Last October, a Category 5 hurricane slammed into Tyndall Air Force Base, on the Gulf Coast of Florida, causing nearly $5 billion in damage and forcing thousands of airmen, their families and the base's squadrons to relocate.

Army hopes to field robotic mules to carry gear next year-
The Army will begin equipping combat units next year with remote-controlled robotic vehicles designed to carry ammunition, water and other heavy combat necessities for soldiers, if officials at Fort Benning, Ga., get their way.

Kirtland Air Force Base gets upgrade for space defense-
The U.S. Air Force has begun construction on a facility at Kirtland Air Force Base, N.M., that officials say will play a role in the proposed space defense force.

Low-yield nukes lose partisan fight in HASC NDAA markup-
The House Armed Services Committee on June 12 rejected a series of Republican amendments aimed at preserving funds for the nuclear arsenal, including one to protect deployment of low-yield nuclear weapons on submarines.

GOP chairman dismisses 'phony' report of Trump second guessing Shanahan nomination-
Senate Armed Services Committee Chairman James Inhofe, R-Okla., on June 12 dismissed a news report that said President Trump was having second thoughts on naming Patrick Shanahan as Defense secretary.

New paint job for Air Force One would require Congress' OK-
President Donald Trump would have to get congressional permission before giving Air Force One a makeover, under a proposal advanced by House Democrats on June 12.


Veterans
'Blue water' veterans bill clears Senate, heads to White House for final signature-
The Senate unanimously passed legislation codifying presumptive disability benefits status for so called "blue water" Vietnam veterans on June 12, sending the bill to the White House to become law.

GI Bill transfer ban for older troops could be thrown out-
Senior service members would once again be able to share their GI Bill benefits with spouses and children under a provision included in a House panel's budget bill draft.

ICE is supposed to consider service when deporting veterans. It hasn't been-
Over the past couple of years, stories of non-citizen veterans being deported have made major headlines. As it turns out, there is a process in place that provides extra consideration for those immigration cases, but federal officials haven't been following it.

Veterans courts could get big boost if Congress passes this law-
Some former service members who appear in Judge Ricardo Rigual's Virginia courtroom are given a choice: Go to jail or commit to getting their act together under the guidance of other veterans.