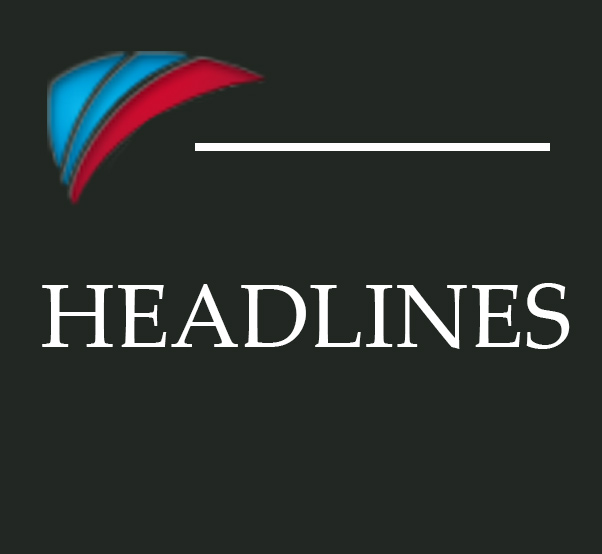 News
More than 100 military construction projects could be put on hold to free up funds for a US-Mexico border wall-
The Pentagon is prepared to fund 175 miles of border wall construction, Pentagon officials said Sept. 3, using $3.6 billion in military construction funds that had been designated for 127 projects over the next year.

Trump administration sanctions Iran's space agency-
The Trump administration on Sept. 3 announced sanctions against the Iranian Space Agency as tensions continue to escalate between Washington and Tehran.

U.S. withdrawal from Afghanistan could trigger 'catastrophic' civil war, ex-U.S. diplomats warn-
The warning came as the Trump administration announced an agreement in principle with the Taliban in which 5,000 U.S. troops would leave in 135 days.

Afghan government has concerns about U.S.-Taliban peace deal-
The Afghan government has concerns about the draft peace agreement reached between U.S. and Taliban negotiators and wants further clarification, President Ashraf Ghani's main spokesman said on Sept. 4.


Business
Kongsberg reveals planned bid for Hungarian air defense contract-
In response to Hungary's plan to purchase a medium-range missile system to upgrade its air defense capabilities, Kongsberg plans to offer the National Advanced Surface-to-Air Missile System, jointly developed with Raytheon. Kongsberg hopes its previous sale of the system to Lithuania will help it secure a contract from Budapest.

MBDA ready to cozy up to state-run firm to win Polish air-defense contract-
Missile-maker MBDA is pursuing Poland's short-range air defense contract with its Common Anti-air Modular Missile, or CAMM.

Lockheed makes its pitch to Polish industry in exchange for F-35 deal-
American defense company Lockheed Martin is vying for a contract to supply 32 F-35 fighter jets to Poland by offering to deliver new-generation Block 4 versions and ensuring that selected components for the jets are produced by Polish manufacturers.

An unpredictable autumn: Changes across Europe could spell delays for industry deals-
Just as Europe begins serious discussions about joint defense programs, Italy is scrambling to forge a new government, putting decision-making in Rome on hold amid Britain's exit from the European Union and a change of guard at the organization.

Dynetics, Raytheon producing glide bodies for hypersonic weapon prototypes-
Raytheon said Sept. 3 it will work to enhance the U.S. Army's hypersonic weapon glide body, days after Dynetics was awarded a contract to build at least 20 common missile bodies.

Virginia-class sub Delaware completes initial sea trials-
The Virginia-class submarine successfully submerged for the first time and performed high-speed maneuvers on the surface and underwater.

Textron preps for mass production of new Army rifle-
Textron has partnered with global gun-maker Heckler & Koch to mass-produce new rifles for the Army and with ammunition giant Olin Winchester to churn out the high-powered yet lightweight 6.8 millimeter rounds.

Startup Kleos nabs Air Force nanosat ship-tracking deal-
Luxembourg start-up Kleos has won an Air Force small business innovation research contract to pitch its nanosatellite technology for using radio frequency tracking to locate "hidden" ships, such as illegal fishing and pirate vessels as well as benign watercraft with malfunctioning transponders.


Defense
Troops of future may ditch night-vision goggles in favor of eye injections to see in dark-
Nanoparticles would have an advantage over other night-vision technology if they could be safely injected into soldiers to help them see during nighttime operations, a technology expert says.

Army ranges in Europe need upgrades to meet more demanding marksmanship standards-
The U.S. Army expects to know soon what changes must be made at ranges in Europe to meet new, more demanding marksmanship training requirements for soldiers, service officials said.

NavalX innovation support office opening 5 regional 'tech bridge' hubs-
The Navy is expanding its NavalX innovation support office, setting up five regional hubs across the country that will bring military, industry and academia together to help solve nagging problems for the service.

AFRL-developed water repellent will help F-16 fighter pilots see during storms-
U.S. Air Force maintainers will soon be able to use an Air Force Research Laboratory-developed water repellent on the service's F-16 fleet to help fighter pilots see more clearly during storms.