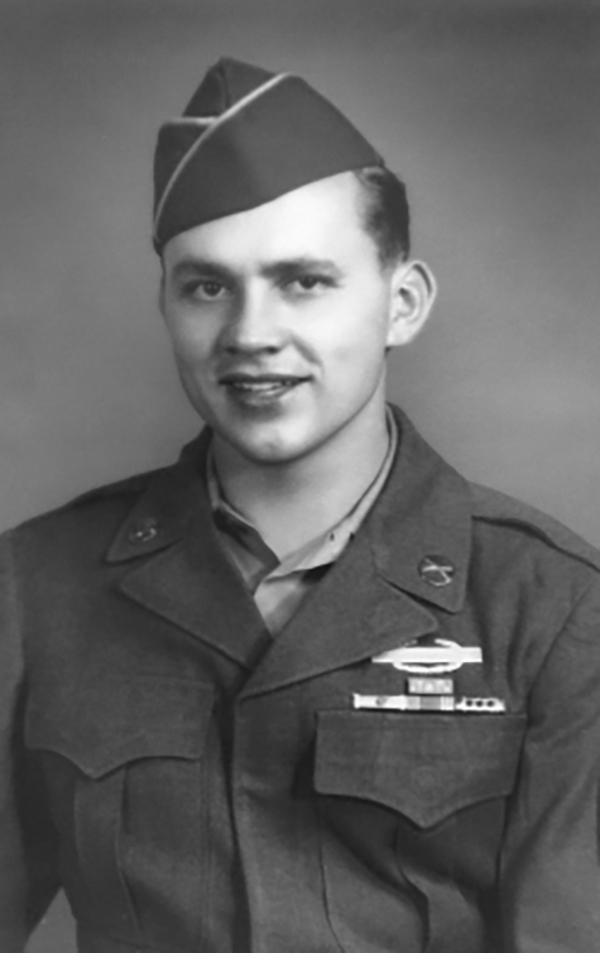 Army Tech. Sgt. Ralph George Neppel suffered devastating injuries after being blown up by a tank in Germany toward the end of World War II. He lost both of his legs in the ordeal, but his bravery and courage in holding German forces back earned him the Medal of Honor.
Neppel was born Oct. 31, 1923, in Willey, Iowa. His parents, Max and Rose, had a 200-acre farm on which they raised him, his three brothers and three sisters.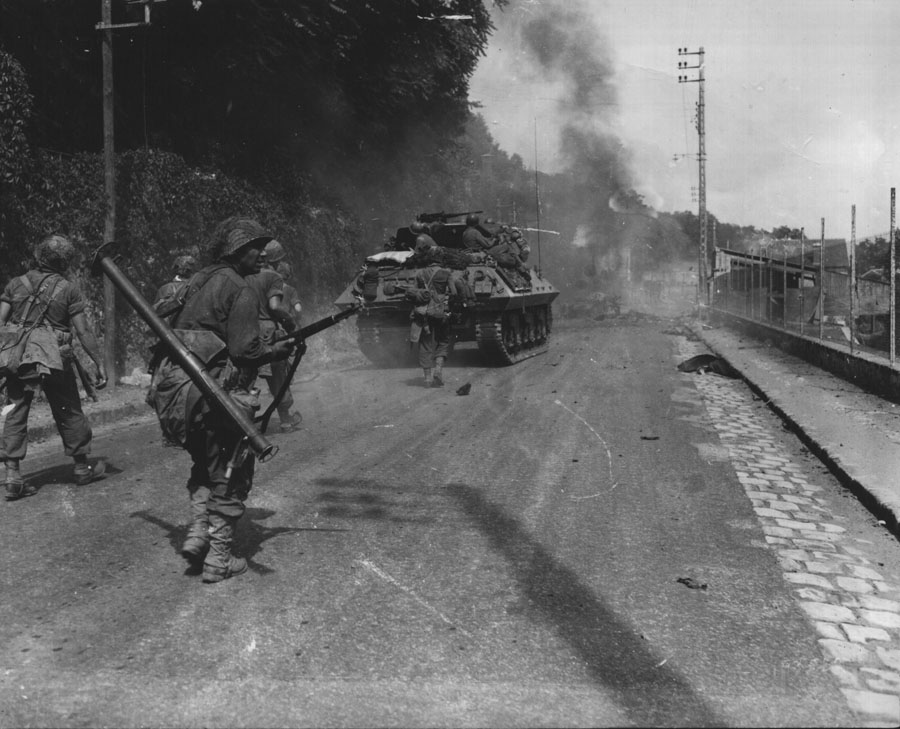 Neppel was only 9 when his father died, so he spent a lot of his youth and teenage years helping his mother with the farm. He was doing that until March 20, 1943, when he enlisted in the Army to serve during World War II.
After training, Neppel was assigned to the 329th Infantry Regiment, 83rd Infantry Division, which landed on the beaches of Normandy less than two weeks after D-Day. By the end of September 1944, they had made it through France and into Luxembourg. From there, the division fought its way into Germany.
By December 1944, the 329th had taken over most of the town of Birgel, Germany. However, German forces needed the village to be able to press on with their surprise counteroffensive in the Ardennes Forest — which would later be known as the Battle of the Bulge. So, German officers ordered that Birgel be retaken.
At dusk on Dec. 14, the Germans made their move. Then-Sgt. Neppel was the leader of a machine gun squad in Company M when it happened. At the time, his unit was defending an entrance into the village when a Germany tank and 20 enemy infantrymen attacked their position.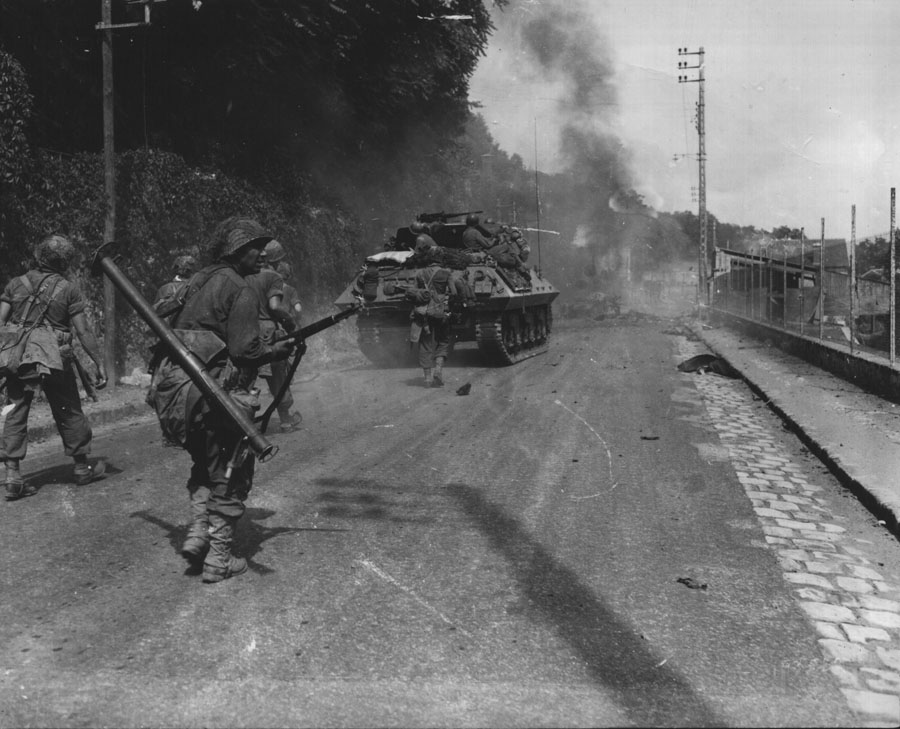 Neppel fired as they approached, but he waited until the enemy was about 100 yards out before raking their foot soldiers with his machine gun and killing at least a dozen of them at once.
The tank continued to move forward. When it was about 30 yards out, it fired a high-velocity shell into Neppel's unit's position. The blast wounded the entire squad and blew Neppel about 10 yards from his gun. One leg was severed below the knee, while the other was torn up terribly.
Despite those horrific injuries, the young sergeant dragged himself back to his gun on his elbows. As the tank and enemy infantrymen continued to move toward him, he remounted his gun and fired, killing the remaining enemy foot soldiers. When the tank's crew realized it no longer had any infantry protection, they withdrew.
Neppel's courage despite devastating injuries helped break the enemy counterattack. The 21-year-old survived his wounds, but he spent a lot of time in hospitals and his remaining leg had to be amputated due to the severity of the damage.
On Aug. 23, 1945, Neppel and 26 other men received the Medal of Honor for their actions during the war. Neppel's mother, his sister, Arlene and his fiancé, Jean Moore, joined him at the White House ceremony as he received the medal from President Harry S. Truman.
A few months later, Neppel and Moore got married. They went on to have two sons, Max and Brian, and two daughters, Vernona and Gail.
Neppel was discharged from the Army on Feb. 18, 1946. Prior to that, he was promoted to the rank of technical sergeant and fitted with prosthetic legs, according to an article in the December 1947 edition of the Des Moines Register. Neppel moved back to his hometown, where he continued to help his mother run the family farm.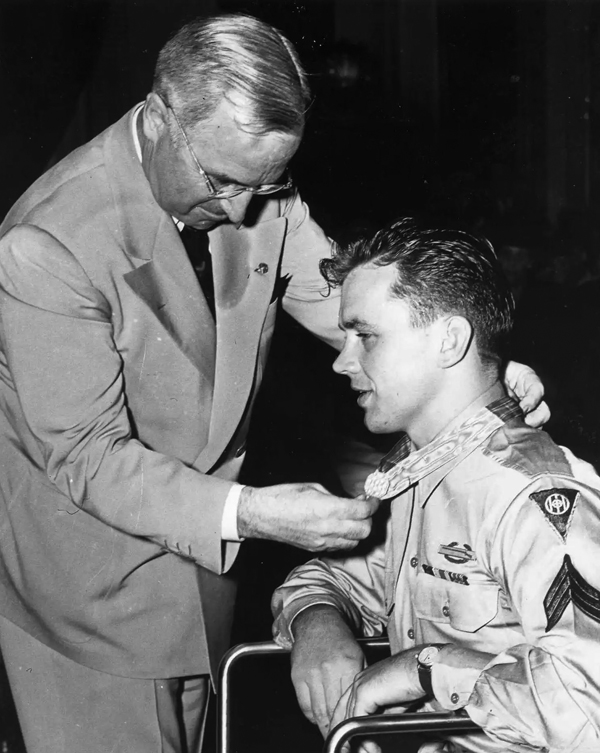 According to the Iowa City Press-Citizen newspaper, Neppel went back to school, graduating from Buena Vista College (now Buena Vista University) in 1952 before doing some graduate work at Drake University. For several years, Neppel was a part-time real estate agent, the Press-Citizen said. He also worked for the Iowa City Veterans Affairs Medical Center for nearly two decades before retiring in 1971.
Neppel and his wife moved to Iowa City at some point in the 1970s. The Press-Citizen said he represented Iowa in September 1986 at the dedication of a memorial in Caen, France, that commemorated the Normandy landings. He also served on the Iowa Governor's Committee for the Employment of the Handicapped.
The Press-Citizen said Neppel was the owner and president of Johnson County Propane from 1979 until his death on Jan. 27, 1987, after a short illness. He was 63.
Neppel was buried in the Holy Family Cemetery in Lidderdale, Iowa.
His home state has not forgotten him. In 1988, an addition to the Iowa City Department of Veterans Affairs Medical Center was dedicated to Neppel.