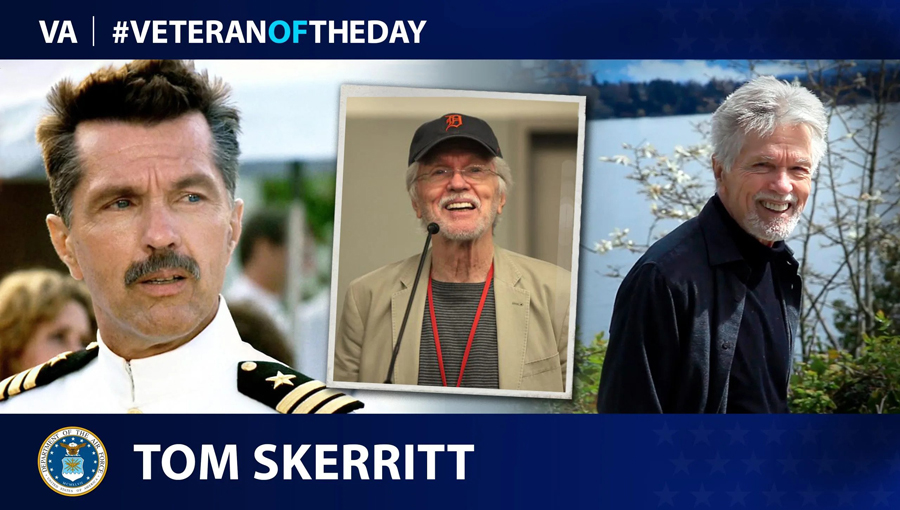 Tom Skerritt knew from a young age that he wanted to pursue the arts; however, it was service in the Air Force that gave him the unique skills that led to his acting success in American films.
Skerritt grew up in light of the Great Depression in Detroit, attending schools that implemented creative arts programs like art, dance and painting. After graduating high school, he was advised by his father to work in a trade, but inspired by his brother's World War II service as a P-51 Mustang pilot he instead joined the Air Force.
Skerritt enlisted in 1951 and was stationed at Bergstrom Air Force Base in Texas as a classification specialist. His duties consisted of redirecting motor vehicle airmen and managing other air traffic. Above all, the military taught Skerritt to establish focus and discipline into his character. He was honorably discharged to pursue an education.
Skerritt never lost his passion for the arts and, with resources from the G.I. Bill, attended several schools, transferring between Henry Ford College and Wayne State University, until finally settling at University of California, Los Angeles. He dreamed of being a director but focused on acting in Los Angeles to support his family. He started with small roles, was invited to other projects from friends who were directors, and then appeared in films like "War Hunt," "Alien," "M*A*S*H," "Top Gun" and "A River Runs Through It." He received several awards, including a primetime Emmy award.
Despite his growing fame, Skerritt always sought to serve other Veterans and, along with Army Capt. Evan Bailey, founded the Red Badge Project. Their goal is to support "wounded warriors in the journey to reconstruct their individual sense of purpose, understanding of self-worth, and place in community, as they discover and give voice to their unique stories." His time working with The Red Badge has given him the opportunity to serve Veterans experiencing PTSD and the power of putting experience into story.
We honor his service.