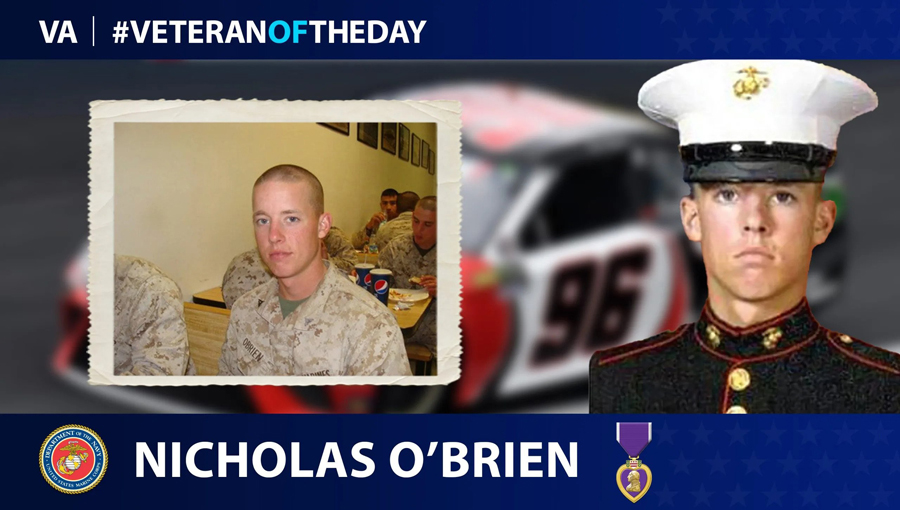 Nicholas O'Brien was born in Charlotte, N.C., in May 1990 to Marine Veteran Richard O'Brien Jr., and Tammy O'Brien. He attended East Gaston High School, where he played soccer and baseball. A talented athlete, he won the most valuable defensive player award in baseball for both his junior and senior years.
Although O'Brien was offered scholarships to continue his sports career in college, he decided to join the military, a path he had hoped to pursue since he was 15. He was motivated by both his father's service and his desire to defend his country, especially after the attacks on 9/11. He also considered the possibility of using his prospective experience in the military to later pursue a career in the fire service.
O'Brien enlisted in 2009, one year after graduating from high school. He was stationed at Camp Pendleton, Calif., where he joined the 1st Battalion, 5th Marine Regiment, 1st Marine Division, 1st Marine Expeditionary Force. He deployed to Afghanistan in March 2010. On June 9, 2011, a roadside bomb exploded, killing him during combat operations in the Helmand province.
With full military honors, a memorial service for O'Brien was held at First Assembly of God in Gastonia, N.C. A week later, he was laid to rest at Arlington National Cemetery in a service attended by then-Secretary of Defense Robert Gates and then-Chairman of the Joint Chiefs of Staff Adm. Mike Mullen.
O'Brien's friends, family and community all honored his life. At the suggestion of state Rep. John Torbett, the North Carolina Department of Transportation named a bridge after O'Brien. A memorial for him was also held at his town's most popular recreational park, Harper Park. Beyond his community's extensive support, O'Brien was honored in a wreath-laying ceremony held by the Marine Corps during Marine Week in September 2018.
We honor his service.