NASA's X-57 Maxwell all-electric aircraft project will end operational activities by the end of September, with documentation and close-out activities continuing for several months afterward.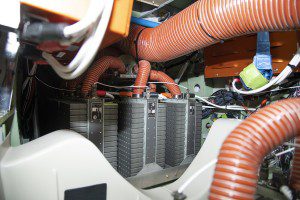 While the project at NASA's Armstrong Flight Research Center, which began in 2014, stopped short of flight, its work has made significant progress in the electrification of aviation. In a recent press conference, Bradley Flick, director of NASA's Armstrong Flight Research Center at Edwards, Calif., explained some of the challenges the program faced.
"It was a bold plan, based on the belief that component technologies were commercially viable and available to be integrated into a flight vehicle," Flick said.
"What we learned was that many of those necessary subsystems were not sufficiently mature for safe flight.
"In 2021 NASA adjusted the project objectives, recognizing that the technical lessons being learned in the electrification of the aircraft were ultimately more critical to the advancement of the industry than the demonstration of the high-lift technology we set out to do," Flick said.
The project was funded until the end of fiscal 2023 to advance the technology and share the information publicly, yielding more than 100 scientific papers. NASA thought that would get them to flight, but they discovered "a potential failure mode in the propulsion that posed an unacceptable risk to pilot safety and safety of those on the ground," said Flick. Mitigating the risk would take the project well beyond the proposed date, so they decided to end the project on time.
"NASA's goal is to drive innovation through groundbreaking research and technology development. The X-57 project team has done just that by providing foundational information to industry through lessons learned, and we're seeing the benefits borne out by American commercial aviation companies that are aiming to change the way we fly," said Flick.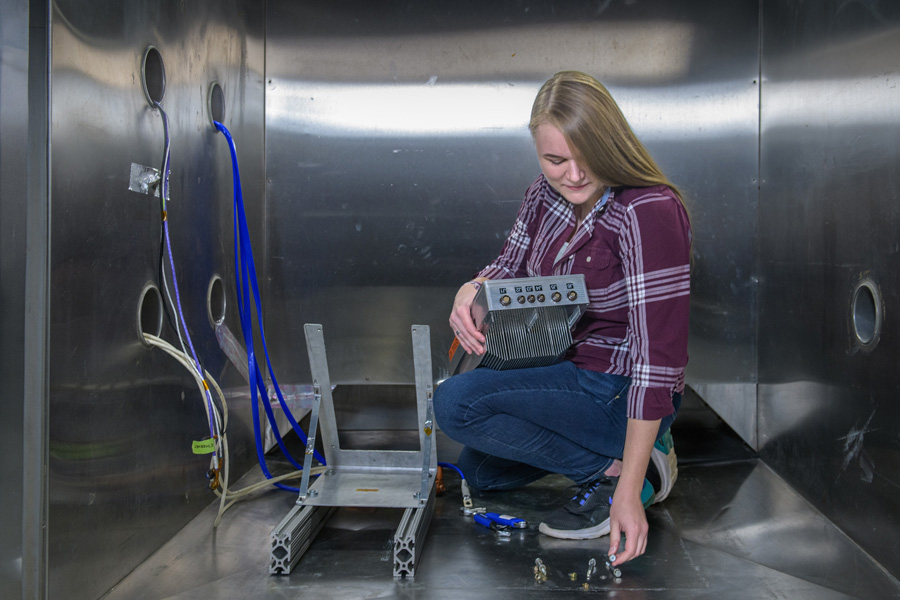 Successes of X-57
"I'm incredibly proud of their tenacity and ingenuity as they led the way in advancing electrified propulsion. The future of electrified propulsion is possible because of their contributions."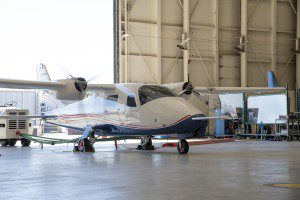 Kate McMurtry, deputy director of Integrated Aviation System Program, discussed how NASA's knowledge sharing have impacted the industry.
"Over the years the team's technical achievements have served as a pathfinder towards the means of compliance for the design, integration and airworthiness for electric aircraft that informs standards, bodies, regulators, and industry," she said.
"The industry's electrification challenges are not the same today as they were when we started."
Finalizing aircraft operations by September 2023 will not incorporate first flight of the X-57 aircraft. The project encountered several challenges to safe flight, including mechanical issues late into its lifecycle and a lack of availability of critical components required to develop experimental hardware.
"When we started this project, my personal impression of this industry was 'We'll package these batteries and accept that they will fail once in a while, and you might have damage to aircraft or even more critical failure,' but the X-57 team couldn't accept that," said Sean Clarke, Principal Investigator.
"We've got NASA pilots sitting with these batteries right behind their seats."
Clarke said the team pushed the battery industry to deliver a more reliable product, and as a result, batteries have improved. He said that their industry partners like Empirical System Aerospace and Joby Aviation "continue to innovate" and that "the risk of battery failure is greatly reduced."
The primary goal of the X-57 project was to provide knowledge about the aircraft's electric-propulsion-focused design and airworthiness process with regulators. NASA employees share their knowledge and participate in industry standard groups and other technology groups working to create certifications
"We did not set out to build an aircraft… we want to build an industry," said Vince Schultz, deputy project manager for the X-57 Maxwell. "We want to help a young industry to form industry standards."
Knowledge from the X-57 project has, and will continue to, impact the development of advanced certification approaches for electric propulsion in emerging electric aircraft markets. The objective was not to develop a prototype, but to develop a test platform for technologies and design methods. And the team did, documenting and publishing the technology gaps and their solutions as they were discovered so that industry stakeholders could take advantage of those lessons as soon as possible.
"They did things that had never been done before, and that's never easy," Flick said. "While we prepare to finish this project later this year, I see a long list of achievements to celebrate and an industry that's better today because of their work."
Although most of the X-57's development will be complete by September 2023, the team will officially conclude its work several months afterward with additional technical publications.
The X-57 is part of NASA's commitment to supporting the U.S. climate goal of achieving net-zero greenhouse gas emissions from the aviation sector by 2050. Since 2016, the project has shared lessons learned about battery technology, electromagnetic interference, motor controller design, and so much more. NASA will continue its research into electric aircraft through other projects, including its Electrified Powertrain Flight Demonstration.
The aircraft was built by modifying an Italian Tecnam P2006T to be powered by an electric propulsion system. Using an existing aircraft design allowed the team to compare their data to that of a baseline model powered by traditional combustion engines.
Early in the project, the X-57 team members found they would need significant developments in battery technology. The lithium-ion batteries installed on the aircraft warm up as they discharge energy and too much warming could result in overheating. The project worked with Electric Power Systems in North Logan, Utah to address this issue. Engineers demonstrated that the new battery system design would stay within acceptable, safe limits while powering the aircraft.
The design of the cruise motor controllers is another success of the X-57 project. These controllers convert energy stored in the aircraft's lithium-ion batteries to power its motors, which drive its propellers. The controllers use silicon carbide transistors to deliver 98 percent efficiency intended for high power take-off and cruise, meaning they do not generate excessive heat and can be cooled off by the air flowing through the motor.
The team designed inverters to meet demanding mass and thermal requirements and are sharing these designs in technical publications so that industry can use them as a launchpad for new aircraft products. Most recently, the cruise motor controllers went through successful thermal testing.
During the integration phase the team encountered electromagnetic interference that affected the operation of onboard systems and required a solution. After extensive research the team designed, developed, and installed filters that resolved the issue. The approach will be added to the technical papers and shared with industry and the electric propulsion community.
The value of the pathfinding work done on the X-57 project is well established and recognized by industry. Additional research findings will continue to be published and shared with the technical community. A list of the contributions X- 57 has made to-date can be found on the technical papers site at https://www.nasa.gov/aeroresearch/utm-tech-docs-papers-presentations.