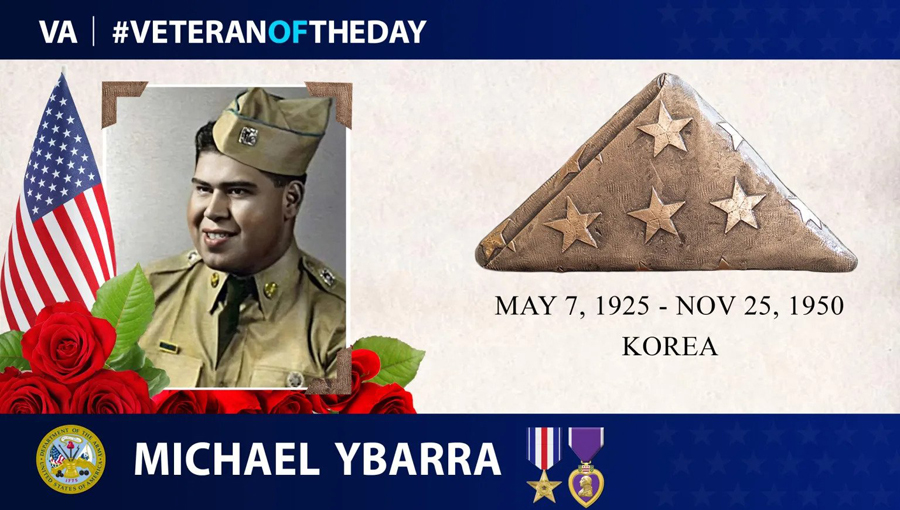 Michael J. Ybarra was born May 7, 1925, in Milan, Ill., the son Pedro and Margarita Ybarra. He attended St. Joe's High School, where he was a star player on the football team. He enlisted in the Army on June 1, 1950.
Ybarra was almost immediately sent to Korea after enlisting, and he served as a machine gunner in Company G, 23rd Infantry Regiment, 2nd Infantry Division. He was guarding a roadblock with his unit when they came under heavy enemy fire. During the fight, Ybarra's machine gun was knocked out of his hands. Left without a weapon, he found a rifle on the ground and provided necessary cover fire for his unit to fall back to a more favorable position. This was the last time anyone saw Ybarra.
Ybarra was awarded a Silver Star for his actions in battle. His family was notified that he was considered missing in action, and many thought he had become a prisoner of war. It was later deemed that Ybarra was killed in action. Ybarra's remains have still never been found.
The Quad City area has fought to keep Ybarra's story alive. In 1997, his family received for him a memorial headstone at the Rock Island National Cemetery. The VFW in East Moline has been named after Michael Ybarra, and a massive mural has been painted of him on the outside of the VFW building.
Ybarra's memorial can be found in Section MA, Site 55 at Rock Island National Cemetery.
We honor his service.