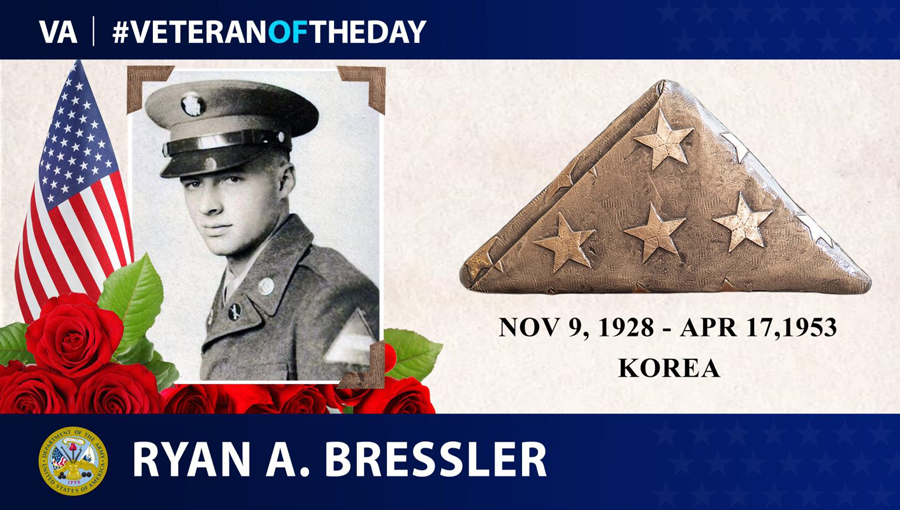 Ryan "Andy" Bressler was born in Harrisburg, Penn., in 1928. He attended the University of Connecticut and joined the ROTC program, graduating in 1952 with a bachelor's degree in Agricultural Economics and a commission as a second lieutenant into U.S. Army Infantry.
Shortly after graduating, Bressler was called to active duty for service in Korea. He was assigned to the 31st Infantry Regiment, 7th Infantry Division, and wound up leading a platoon at a site that would become one of the most notorious names of the Korean War: Pork Chop Hill.
The first battle that took place at Pork Chop began on April 16, 1953. Just one day later, Chinese forces infiltrated the American positions at night and encircled Bressler and his men. While directing the fight from the platoon's command post bunker, Bressler was wounded when a shell collapsed the structure. While his platoon sergeant tried to save him, Bressler ordered him out of the exposed position and back to headquarters where the NCO could provide vital intelligence regarding the enemy's dispositions.
Bressler died shortly after the platoon sergeant left on his mission. His body was later recovered, and he was laid to rest with full military honors at San Francisco National Cemetery at the Presidio in California.
We honor his service.