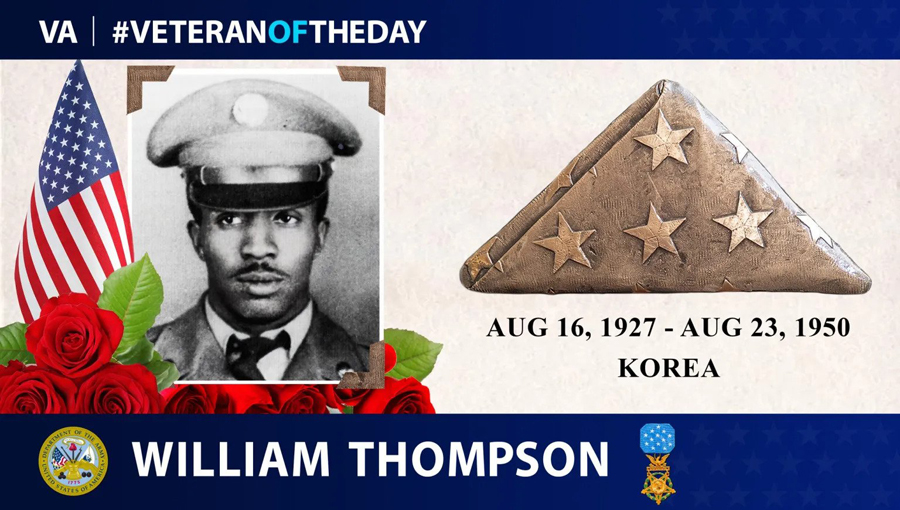 William Thompson was born in New York City in August 1927. He joined the Army in 1945 and served two enlistments before deploying to the Korean War with the 24th Infantry.
On Aug. 6, 1950, near Haman in South Korea, Thompson provided cover for his comrades as they withdrew from a surprise enemy attack. His courage was recognized posthumously with the Medal of Honor, which his mother received in June 1951. Thompson is one of two Black soldiers to receive the Medal of Honor for service in the Korean War.
Thompson is interred in Long Island National Cemetery – Farmingdale, N.Y.
We honor his service.