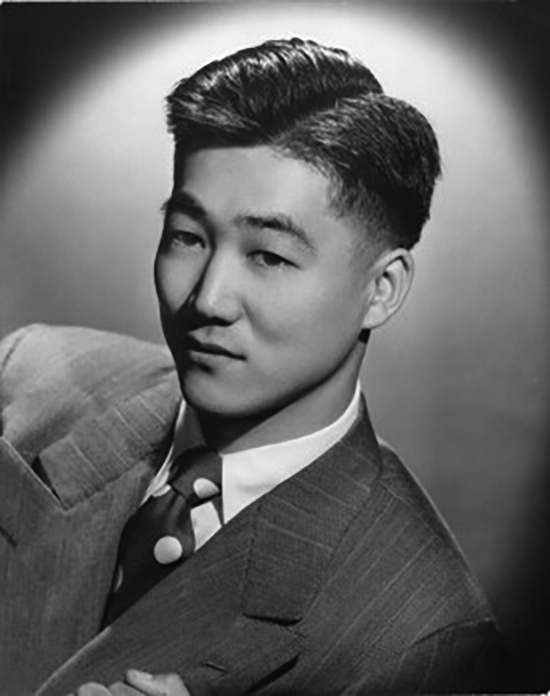 When World War II began, Japanese Americans like James Kazuo Okubo weren't allowed to join the fight because of fears that were stoked by the Pearl Harbor attacks.
When that finally changed, Okubo enlisted in the Army to prove his meddle as a medic. He was part of one of the most storied regiments in U.S. history and years after his death, received the Medal of Honor for his heroics.
Okubo was born May 30, 1920, in Anacortes, Wash., to Kenzo and Fuyu Okubo, Japanese Americans who were raising a big family. He and his five siblings grew up in Bellingham, Wash., less than an hour from the Canadian border, where their parents owned a restaurant. At some point, when one of his aunts died, the family took in four of his cousins and raised them as their own.
Okubo, who went by Jim, played football at Bellingham High School. After graduation, he attended Western Washington University (then a college), where he was a good student who was active in the ski and press clubs.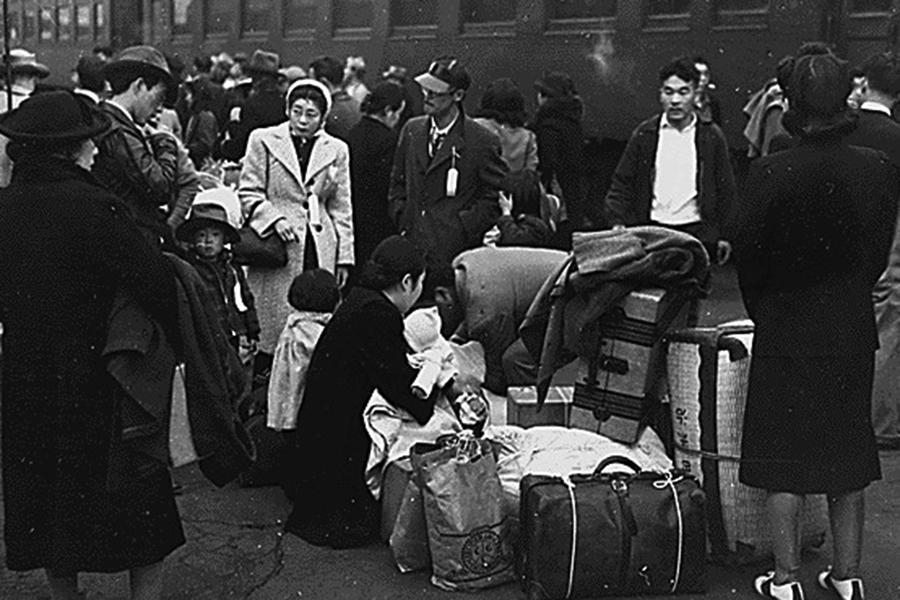 But then Dec. 7, 1941, happened, thrusting the U.S. into war. Suspicion and fear regarding Japanese Americans quickly grew to the point that they were considered enemy aliens, meaning they weren't allowed to join the service to fight.
By February 1942, an executive order required Americans of Japanese descent to live in internment camps scattered throughout the western U.S. Okubo, a sophomore, dropped out of college to help his family prepare for their forced move in July of that year. They were first sent to Tule Lake, Calif., before eventually being moved to Heart Mountain in Wyoming.
According to a Department of Veterans Affairs profile on Okubo, he kept busy while in the camp, working as a well-respected orderly and nurse at a hospital. The VA said he considered using a student leave program to get out of the camp and study dentistry, but when his father died in March 1943 and his mother grew ill, he changed his mind.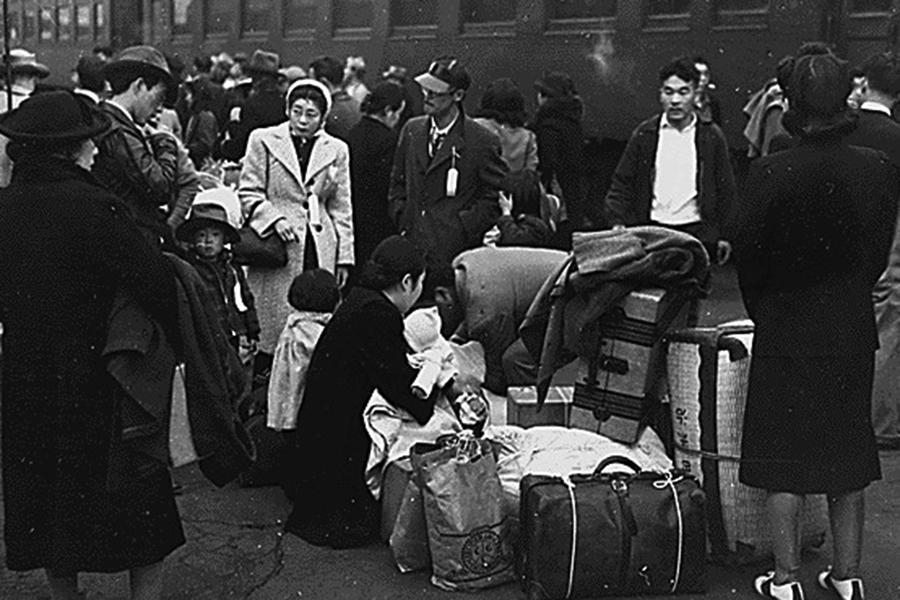 Around the same time, the government reversed its policy on Japanese Americans serving in the military, so Okubo enlisted in the Army to help support his family. Two of his brothers and two cousins also joined. All but one of them were assigned to the 442nd Regimental Combat Team, a segregated unit activated in February 1943 made up entirely of Japanese Americans who had volunteered from Hawaii and the internment camps. Okubo became a medic for the 442nd and was assigned the rank of technician 5th grade, a short-lived rank for enlisted soldiers who had special technical skills but weren't trained as combat leaders.
The 442nd trained at Camp Shelby, Miss., before deploying to Italy in June 1944, where its soldiers joined in combat with the 100th Infantry Battalion — the first Japanese-American Army unit to be activated in the war. They proved to be such good fighters that they were sent to France to continue the push to Germany.
By fall 1944, Okubo's unit was sent to the Vosges Mountains to help rescue what became known as the "Lost Battalion," a group of about 200 soldiers who had been cut off from their division in a forest near Biffontaine, France.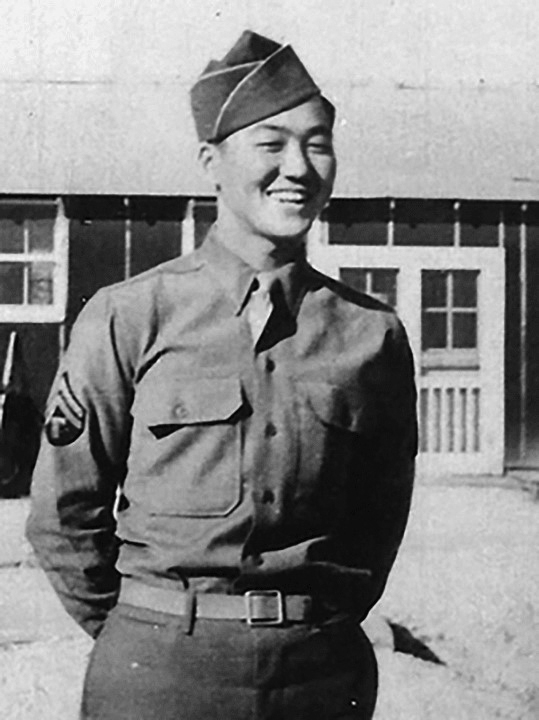 On Oct. 28, Okubo's company came under strong enemy fire from behind mine fields and roadblocks. His fellow soldiers were being wounded left and right, so Okubo crawled 150 yards to within 40 yards of the enemy lines to try to carry them back. He exposed himself several times to do this and, at one point, two grenades were thrown at him. Despite a constant barrage of enemy small arms and machine gun fire, he was able to treat 17 men for their injuries. The following day, as the attacks continued, he was able to aid eight more.
Then, about a week later, on Nov. 4, Okubo ran exposed 75 yards through machine gun fire to evacuate and treat a seriously wounded soldier who was in a burning tank. The man would have died otherwise.
For his bravery during that tumultuous time, Okubo was considered for the Medal of Honor. Instead, however, he was awarded the Silver Star, the third highest military medal for valor. According to the U.S. Army Center of Military History, his command mistakenly believed the Silver Star was the highest award allowed for a medic.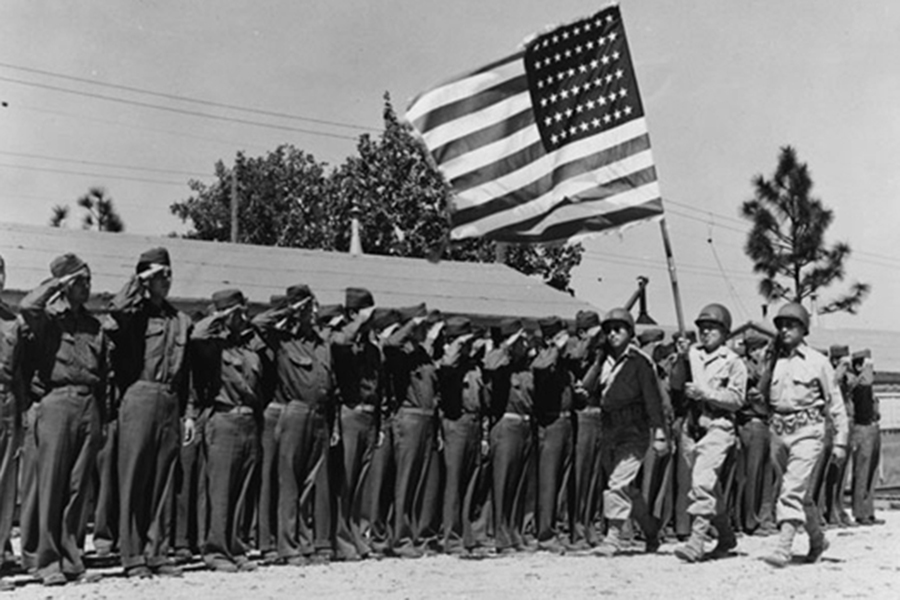 By the end of World War II, the 442nd RCT had earned more than 18,000 individual medals, making it one of the most decorated units in military history.
Meanwhile, Okubo's family remained at the internment camp for two years of his service. When he returned from war, they moved to Michigan. Okubo finished his undergraduate degree at Wayne State University, then got his dentistry degree from the University of Detroit, where he eventually taught once he started practicing.
In May of 1951, he married Nobuyo "Nobi" Miyaya in Detroit. They went on to have two sons and a daughter.
Sadly, Okubo died on Jan. 29, 1967, in a car accident while on a ski trip with his family near Flint, Mich. His wife and children were also in the car and were injured, but they survived, according to the Bellingham (Washington) Herald newspaper. Okubo is buried in Woodlawn Cemetery in Detroit.
In 1996, legislators called for a review of the service records of Asian-American service members from World War II who had earned the Distinguished Service Cross. They wanted to determine if any of those men had been passed over for the Medal of Honor due to discrimination of the time.
Considering the 442nd RCT's record and decorations, the reviews did find that discrimination was a factor. While Okubo hadn't earned a Distinguished Service Cross, he was also considered for the upgrade.
On June 21, 2000, 33 years after his death, Okubo's widow accepted the Medal of Honor on his behalf from President Bill Clinton during a ceremony at the White House. Twenty-one other Japanese Americans who had been passed over for the nation's highest honor during their service days also received the medal.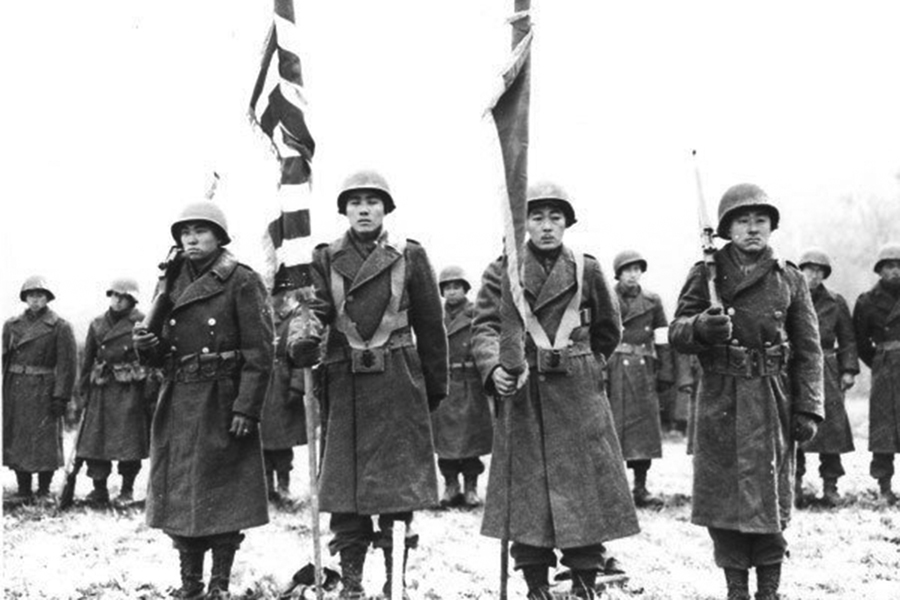 The upgrade led to more honors for Okubo. In 2001, the Okubo Barracks at Brooke Army Medical Center on Joint Base San Antonio-Fort Sam Houston, Texas, was built in his honor. A year later, the Okubo Medical and Dental Complex was opened at Madigan Army Medical Center on Joint Base Lewis-McChord, Wash. The hospital's Okubo Soldier-Centered Medical Home is also named for him.
In June 2019, Okubo also received a posthumous honorary degree from the school where he began his college career, Western Washington University.
Editor's note: Medal of Honor Monday highlights Medal of Honor recipients who have earned the U.S. military's highest medal for valor.