FROM LEFT: Airmen 1st Class William Levert and Benjamin Ping, 56th Operations Support Squadron air traffic controllers; and Airman 1st Class Tyler Hoffmeyer, 56th Equipment Maintenance Squadron aircraft structural maintainer, gather equipment and supplies for a day's work from the bay orderly supply closet at Luke Air Force Base. Bay orderlies are Airmen who are drawn from a rotating cycle of squadrons and groups and are tasked to assist the housing management office for a few weeks in maintaining, cleaning and organizing dormitories, common areas, and hospitality rooms.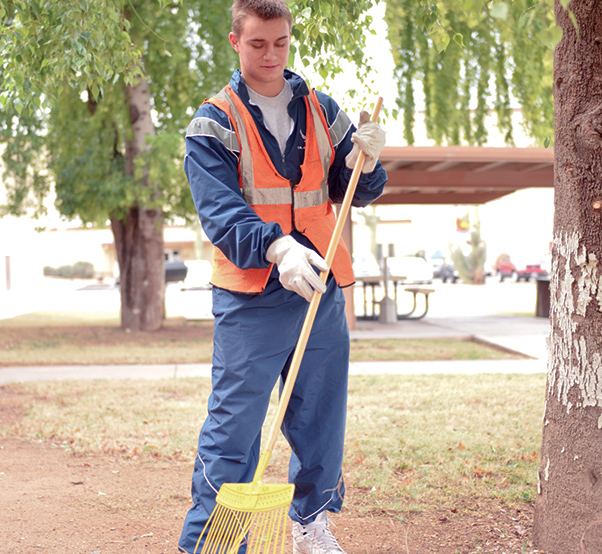 Airman 1st Class Jordan Hansen, 56th Communications Squadron network operations technician, rakes leaves, sticks and other debris into a pile on the lawn in front of a dormitory.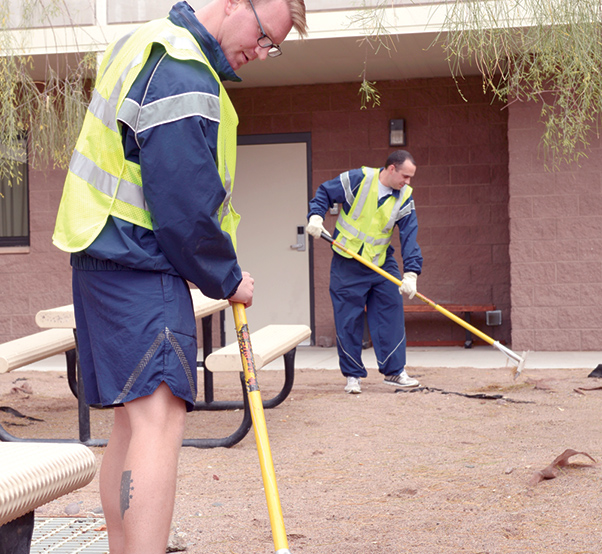 Levert, left, and Ping rake the ground outside a dormitory building patio to clear it of debris.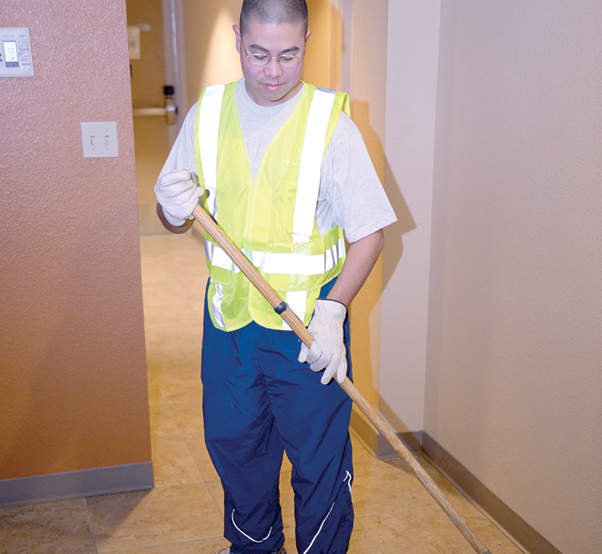 Senior Airman Steven Potter, 56th OSS airfield systems specialist, mops the floor of a dormitory common room. Bay orderlies are typically composed of Airmen living in the dorms, thereby ensuring dorm residents take part in the maintenance and upkeep of their own residential facilities.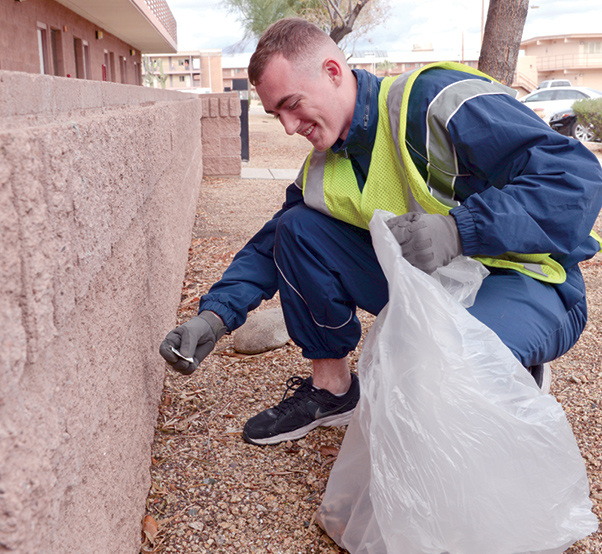 Airman 1st Class Zack Ferguson, 309th Aircraft Maintenance Unit avionics technician, picks up trash. Bay orderlies keep the residential areas, their parking lots and common facilities free of trash.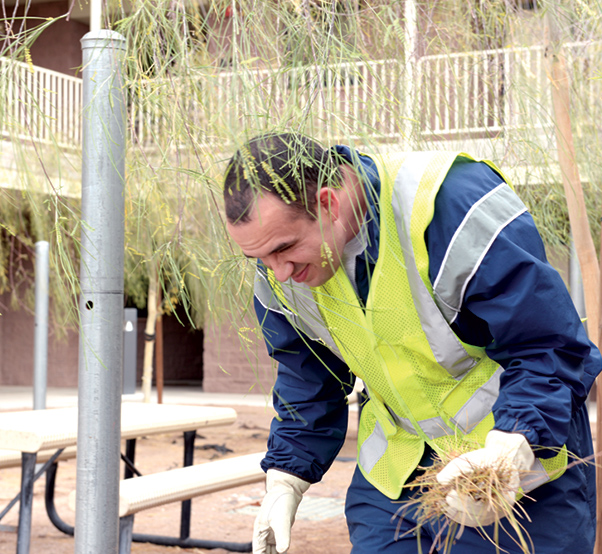 Levert gathers and disposes of yard debris from the patio in front of a dormitory building.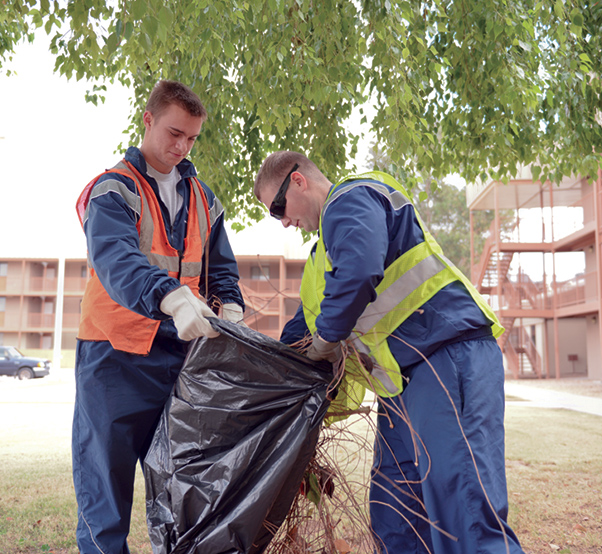 Hansen and Hoffmeyer gather and dispose of sticks, leaves and other debris from the lawn in front of a dormitory. Airmen working as bay orderlies have an opportunity to meet and network with Airmen from other career fields.