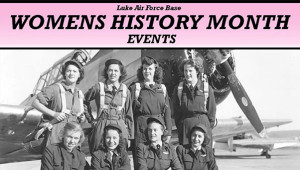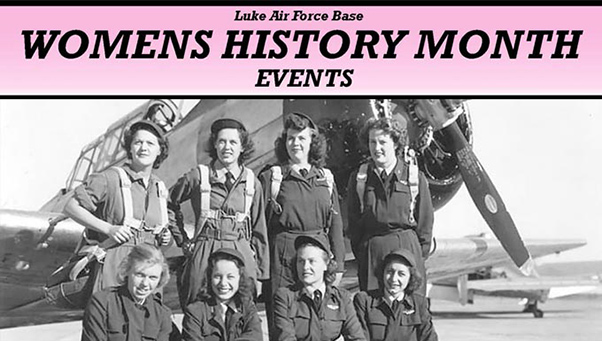 Women's History Month honors the contributions women have made throughout history. Since 1981 the U.S has taken time to celebrate this every March.
This year, the Women's History Month committee at Luke Air Force Base, Ariz., scheduled an array of events throughout March to show admiration for these heroine's role in history, past and present.
"This year we wanted to do something a little different," said Tech. Sgt. Sindy Nazon, 56th Force Support Squadron fitness specialist. "While we are recognizing the inspirational figures in history, we are also shedding some light on five civilian women stationed at various squadrons who have been working at Luke for 20 to 30 years. Those ladies are essentially our living history and continue to contribute to the mission. For that, we would like to recognize them during Women's History Month."
These women will be honored in the first week of March during a breakfast at Club Five-Six from 7:30 to 9 a.m. with a mentoring session and a poem reading on phenomenal women, followed by a surprise guest speaker.
"The breakfast is the starting event in the month-long celebration," Nazon said. "Letting Thunderbolts know of the decades of heroism, life and wisdom of past and present strong female figures."
Additional information will be placed throughout the base during the second week of March with a mentoring luncheon session on the third week of March to continue educating Thunderbolts.
At the mentoring luncheon scheduled for March 14, women will share their stories and experiences celebrating life at the dining facility with Airmen.
Finally, Women's History Month will culminate with an event scheduled to brighten and encourage the young minds at Luke Elementary School, ensuring the effort and strength, of those past and present, is retained and passed on.
 "Without events like these, it would be difficult to sit down, talk, question and hear the encouraging stories these women possess," said Staff Sgt. Kristina Permont, 63rd Fighter Squadron noncommissioned officer in charge of aviation resource management.