The 29th Weapons Squadron recently tackled phase three of the C-130 Weapons Instructor Course in Colorado, from Oct. 12 – 27. The 29th WPS at Little Rock Air Force Base, Ark., a detachment from the U.S. Air Force Weapons School at Nellis AFB, Nev., is home to the course.
The purpose of WIC is to teach C-130 Hercules pilots and navigators how to become tactical experts and leaders in the art of cross-domain battlespace dominance. Top tier instructor pilots and instructor navigators are selected to attend the course and are charged with taking their training back to their respective units, increasing overall combat capability and lethality of the force.
"We are taking instructor crew members from the C-130 Hercules course and then we are advancing their abilities as not only crew members, but predominantly as instructors," said Lt. Col. Matthew MacFarlane, commander of the 29th WPS. "We build them up to become experts in all tactical areas of the C-130."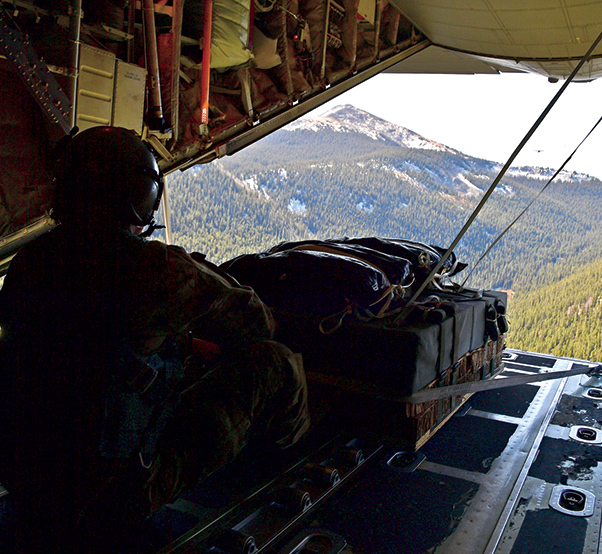 The course consists of four phases, taking six months to complete.
The 29th WPS traveled to Colorado to complete phase three of the course, a culmination of the first two phases — advanced tactical maneuvering and aerial delivery. The third phase, theater airlift, simulates real-world scenarios with less access to planning according to MacFarlane. The student pilots must navigate and perform airdrops in the mountainous regions of Colorado to get a feel for how the aircraft performs in high terrain. They must also handle high-pressure scenarios such as landing on dirt landing zones and performing airdrops 100 feet off the ground with pinpoint accuracy. In one scenario, they must also coordinate with the U.S. Army to simulate securing a landing zone prior to dropping bundles.
"The course is designed to be intense," said U.S. Air Force Capt. Mike Smith, a weapons undergraduate assigned to the 29th WPS. "They challenge us by giving us more work to do than there is time to accomplish, which forces us to prioritize and work efficiently."
The 29th WPS relies on the assistance of loadmasters, of which there is a coinciding course — the Loadmaster Advanced Instructor Course. This strengthens the necessary bond between pilot and loadmaster, allowing full understanding and communication on what is going on in the back of the aircraft.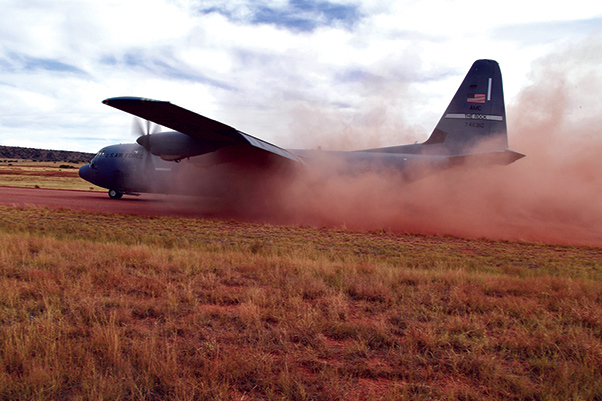 Prior to each mission, the student pilots meticulously go through every aspect and scenario by approaching, organizing and solving tactical problems. Students also showcase their ability to teach by explaining to the instructors how they are going to accomplish the high-level missions.
"Our cadres have to not only instruct, but constantly study to maintain the knowledge we have, while also keeping up with all the tactical changes that are happening to the C-130 Hercules community," said MacFarlane. "They have to be able to teach all of that to our students at a proficient level."
Smith said that while training, students are also instructing the instructors, which allows the pilots a consistently high level of performance.
"My favorite part of the school is that since all the students are instructors themselves, we are able to learn a significant amount from them as well," said MacFarlane. "Most of them are just coming off deployments, temporary duty assignments or exercises, where they have learned new ways to apply the aircraft that we haven't thought of yet."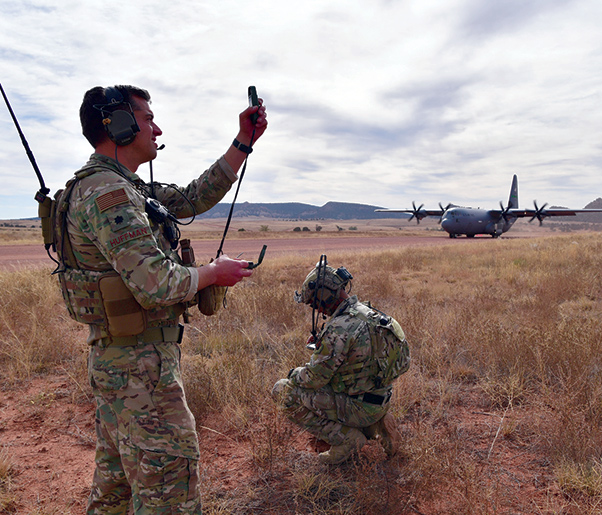 After phase three, the 29th WPS will travel to Nellis AFB to complete the final phase before graduating. In phase four student pilots are placed in a joint integrated environment fighting against realistic, current world scenarios while facing advanced problem sets to build the next war fighters and war planners.
MacFarlane said students leave this school with an advanced level of time management, instructorship, teamwork, organization and critical thinking.
"I expect students to graduate as tactical experts of the C-130 Hercules and be able to integrate us into the joint fight," said MacFarlane. "Mostly, I expect them to take the lessons they've learned here, go back to their units and lead training programs that deliberately develop the C-130 Hercules community to operate and lead in the Joint Force."