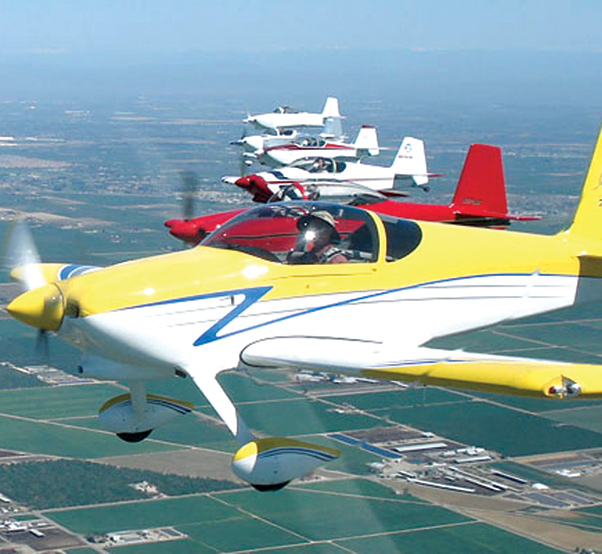 The Ravens are a group of pilots from our nation's western states who fly their RV airplanes in formation at air shows and various other aviation events.
They adhere to strict formation flying standards that were originally developed by the military, and fly with a degree of discipline and precision that rivals any other realm of civilian aviation. Their performance is a demonstration of skill and dedication to the art of formation flying.
Flying custom-built "RV" airplanes such as the RV-4, RV-6, RV-7 and RV-8, the aircraft are powerful and highly maneuverable, which lends itself well to formation flying.
Many of the pilots built our own airplanes in garages and hangars. Each member has a tremendous sense of pride in this accomplishment, and this pride is also evident in the way they fly together. In all of their routines you will see symmetry, precision and grace.
The team's pilots have flown air show routines at many West Coast air shows including the California Capital Airshow, Golden West, Aviation Nation at Nellis AFB, Cable, Catalina, Hillsboro and Los Angeles County.
"We are honored to have performed along with acts such as the Thunderbirds and Blue Angels," said a team spokesperson.
Missing Man/Honorary Services
When a distinguished aviator passes away, a wonderful way to honor them is the Missing Man formation.
This is a four-ship formation fly-over in which one pilot pulls up and out of the formation, leaving a symbolic empty slot in honor of the "missing man."
The team has flown many Missing Man memorial formations. While it is a solemn experience, it can be incredibly emotional and moving for the family and loved ones who wish to honor those who have passed on.
For more information, visit http://www.westcoastravens.com.