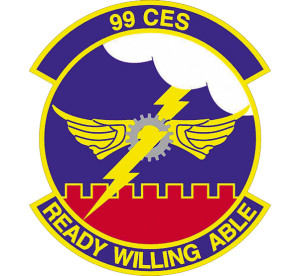 LAS VEGAS — The 99th Civil Engineer Squadron's Geospatial Integration Office, Nellis Air Force Base, Nevada, celebrated Geographic Information System Day with Explore Knowledge Academy students on their Las Vegas campus, Nov. 16, 2016.
More than 16 years ago, consumer advocate Ralph Nader presented an idea to GIS industry leaders to dedicate one day to show how geographic intelligence touches everyone.
The idea led to the establishment of GIS Day, which was first observed in 1999. The explosion of geospatial technology since then has expanded that idea into a global event that demonstrates how far GIS extends into people's lives, and a forum for users to showcase their unique GIS accomplishments.
The U.S. Air Force GeoBase program has shown innovative applications of technology, data collection, geospatial information visualization, and thought leadership through GIS technology in the field of engineering.
The 99th CES GIO team continues to strive and advocate geospatial data and GIS technology by providing different services from computer aided drafting, geospatial surveying, and mapping utilities and infrastructure. The team manages the installation base map which enables civil engineers to plan intelligently through visualization and analysis.
"GIS Day is when geo geeks from around the world come out and showcase GIS and its use in their respective fields," said Cathy Hall, 99th CES geospatial integration office chief. "This year, we are very excited and thankful to Explore Knowledge Academy for opening their doors and allowing us to educate and demonstrate (how GIS affects people's lives) to their secondary students."
Explore Knowledge Academy, a local Kindergarten — 12th grade charter school, jumped at the chance to be part of this year's celebration with the 99th CES GIO.
"As a project-based, technology infused school, our students are always eager to work with the community to embrace unique ways to further their ongoing science, technology, engineering, and mathematics education," said Abbe Mattson EKA superintendent. "The middle school students worked for two days with the Nellis GIO team and are thankful for this wonderful opportunity."
This November, 99th CES GIO and Explore Knowledge Academy joined hundreds of organizations from North America, South America, Europe, Africa, Asia, and Australia in hosting gatherings that served to ignite the imagination of future geospatial innovators who will move the planet forward using GIS.
"This is an amazing event where all of our users around the world get together to appreciate each other's work, whether it's dealing with crises like Ebola in West Africa and climate change or making our cities run more efficiently," said Jack Dangermond, Esri software mapping company founder and president. "We should be proud of the achievements our users make in the field of GIS, and this is a way to celebrate that. So thank you for all of your work."
For more information on upcoming GIS day, visit www.GISday.com.