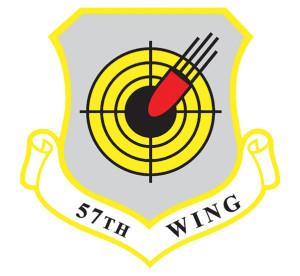 For the thirteenth time in the 57th Wing's history, and for the seventh consecutive two-year period, Air Force officials recently announced the wing, led by Brig. Gen. Jeannie M. Leavitt, 57th Wing commander as among the very best as it earned the Air Force Outstanding Unit Award for the period of June 1, 2015 to May 31, 2017.
The Air Force Outstanding Unit Award was authorized by Department of the Air Force General Order 1, Jan. 6, 1954.
It is awarded by the Secretary of the Air Force to numbered units that have distinguished themselves by exceptionally meritorious service or outstanding achievement that clearly sets the unit above and apart from similar units.
"This wing's truly significant contributions measurably enhanced the Department of Defense and Air Force abilities to perform their peacetime and wartime contingency missions," Col. Ronald E. Gilbert, 57th Wing vice commander, stated. "The exceptionally meritorious service included significant achievements in force protection initiatives impacting the entire Air Force, distinguished participation in joint training exercises, and short notice deployments to real-world contingencies. The wing is truly an outstanding organization."
"Innovative professionals leading advanced, realistic, multi-domain training focused on winning the high-end fight." That is the mission statement of the 57th, the USAF's most diverse wing, as it continues to perform an extremely vital role in ensuring the success of U.S. Air Force objectives.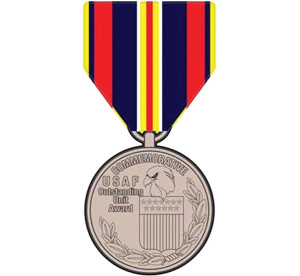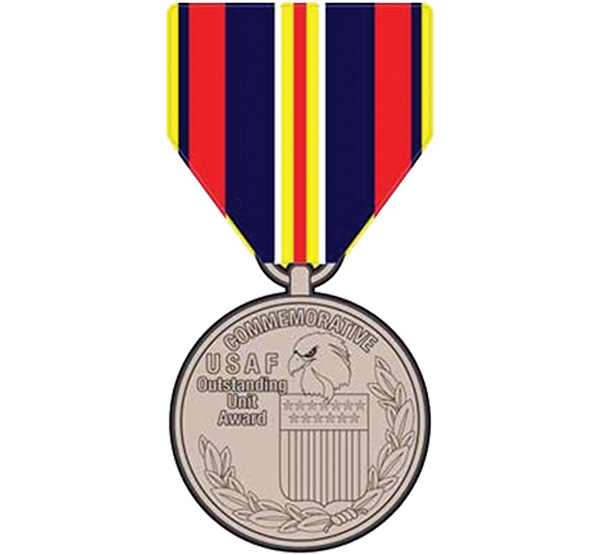 Wing personnel provide advanced air and space training to Air Force, Joint, and Coalition warfighters while managing the fast-paced and demanding flying operations at Nellis Air Force Base, Nev.
Specifically, the wing's responsibilities include advanced aircrew training, tactics development and publication, maintenance and logistics, command and control training, and operational test support for U.S. and allied combat air forces the world over.
Units of the wing include the U. S. Air Force Weapons School, the 57th Adversary Tactics Group, the 57th Operations Group, the 57th Maintenance Group, the U. S. Air Force Advanced Maintenance and Munitions Operations School, the U. S. Air Force Air Demonstration Squadron (Thunderbirds), and the 561st Joint Tactics Squadron. Thirteen geographically separated units across 13 states extend the impact of the wing.
The Air Force established the wing at Elmendorf AFB, Alaska, in March 1948 to provide air defense of Alaska, flying F-51, F-80, C-47, C-54, and C-82 aircraft. The unit redesignated as the 57th Fighter-Interceptor Wing on Jan. 20, 1950 before its inactivation on Jan. 1, 1951. The service redesignated the unit as 57th Fighter Weapons Wing on Aug. 22, 1969, activating it at Nellis AFB to replace the 4525th Fighter Weapons Wing on Oct. 15, 1969. Initially at Nellis, the wing flew the A-7, F-4, F-100, F-105, F-111, and T-39 aircraft.
Other redesignations included the 57th Tactical Training Wing on April 1, 1977; 57th Fighter Weapons Wing 1 March 1, 1980; 57th Fighter Wing on Oct. 1, 1991; and 57th Wing on 15 June 15, 1993.