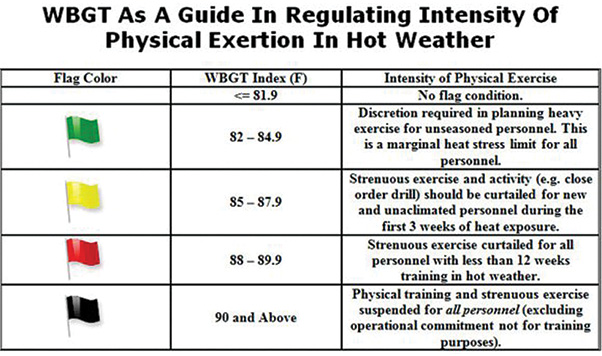 June 21 marked the first day of the summer season; however, Nevada's season high temperatures tend to be felt prior to June. In fact, the state has a history of setting record highs as early as March and as late as October.
With the potential for eight months of extreme heat, Nevada residents should get acquainted with the common heat warnings while living in the state.
The hottest time of the day is 3 p.m., when the sun is at its highest point in the sky and more heat is arriving rather than escaping the ground. For this reason, it is highly suggested to avoid outside activities between the hours of 3 p.m. and sunset.
If individuals must be outside for extended periods of time, they should avoid strenuous activities and hydrate properly by drinking at least two liters of water a day. In addition, they should wear loose fitting clothing, a hat and sunscreen.
Furthermore, those working at Nellis and Creech Air Force bases should follow work rest cycles according to heat indicators or flag conditions. Note that the work rest cycles are dependent on the amount and level of work being done at the given time. For example, during black flag when temperatures are above 90 degrees Fahrenheit wet bulb globe temperature (WBGT), for easy work the work-rest ratio is 50:10 minutes; however, during strenuous work the work-rest ratio is 10:50 minutes.
Be aware of symptoms of extreme heat exhaustion, which include dizziness, nausea, muscle cramps, a red face or skin, and possibly fainting. Individuals experiencing symptoms should seek medical assistance immediately.
For more information about summer heat precautions, email the 99th Civil Engineer Squadron at 99CES/CES@us.af.mil or visit www.FEMA.org.