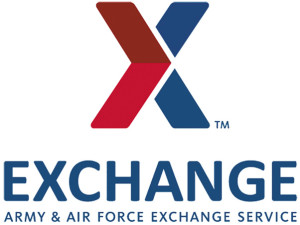 Last year, the Nellis community generated $550,006.49 for critical Quality-of-Life program as Airmen, retirees and their families shopped the Nellis Exchange.
The $550,006.49 dividend is used to support Nellis programs, such as Warrior Fitness Center and the Child Development Center.
"Shopping at the Exchange puts money right back into the Nellis community," said Exchange General Manager Matthew Beatty. "This is what the Exchange is all about: Supporting our Airmen and their families."
One hundred percent of the Exchange's earnings go to the military community, with about two-thirds going to dividends supporting Quality-of-Life programs and the remaining one-third used to improve the shopping experience in store and online at ShopMyExchange.com.
The Nellis Exchange dividend is a part of the $219 million the Army & Air Force Exchange Service generated in 2017 worldwide. In the past 10 years, the Department of Defense retailer has generated $2.4 billion to military Child Development Centers, Youth Services programs, fitness centers, and other programs that make life better for service members and their families on installations.
The dividend is a key aspect of the Nellis Exchange's mission to enhance the lives of Airmen and their families. Nellis Exchange shoppers receive convenient access to tax-free goods at exclusive military pricing while making an investment in local military communities.
The 2017 $219 million dividend was generated in part by veterans, who were welcomed home with a lifelong online military exchange shopping benefit introduced on Veterans Day 2017. By shopping the Exchange online, Veterans make life better for those who wear the uniform today through increased dividends while also enjoying the great shopping experience and savings they remember from their days on active duty. Veterans can visit ShopMyExchange.com/veterans to determine eligibility.